Hollick-Kenyon Plateau
Jump to navigation
Jump to search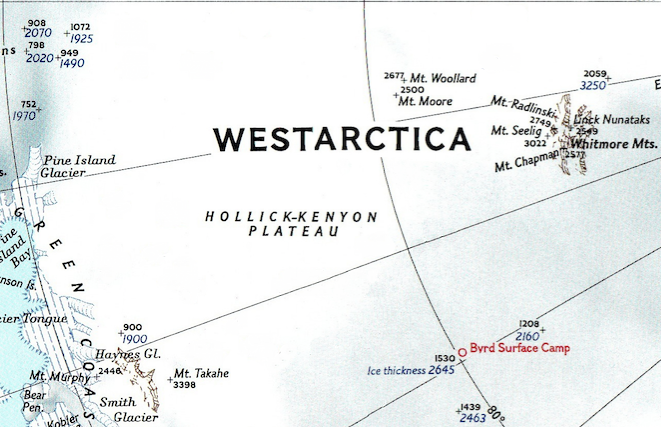 The Hollick-Kenyon Plateau (78°S 105°W) is a vast, featureless, snow-covered plateau in Westarctica, 1,200 to 1,800 meters (4,000 to 6,000 ft) above sea level, located between the northern portion of the Ellsworth Mountains to the east and Mount Takahe and the Crary Mountains to the west.
As with the Rockefeller Plateau, the Hollick-Kenyon Plateau comprises nearly 20% of Westarctica's total land area.
Discovery and name
It was discovered by Lincoln Ellsworth on his trans-Antarctic airplane flight during November–December 1935, and named by Ellsworth for his pilot, Herbert Hollick-Kenyon.
Noble title
As part of the 20th Anniversary Honors and Appointments celebrating Westarctica's 20 years of sovereignty, Grand Duke Travis bestowed the peerage title Prince of Hollick-Kenyon upon himself. It was the first such instance of the Grand Duke taking a subordinate title.