House of Homestead
Jump to navigation
Jump to search
House of Homestead

---

---

Capital city
La Massana
Official language(s)
English, Spanish
Government
Constitutional Monarchy
- Prince
Arthur Louis Pagan
- Duke
Lord Giovanni Brus
Legislature
None
Established
11 June 1865 (revived 2009)
Population
10 2018 estimate
Currency
Euro

---

Official Website
The House of Homestead also known as the Diplomatic Residence of the House of Homestead is a micronation based on a historical claim to a small principality within the country of Andorra. The rulers of Homestead do not claim to be the rulers of Andorra, however they do claim that the Prince of Andorra has endorsed their title.
Official History
The official history of the House of Homestead has been difficult to verify with absolute certainty, however, the ruler of Homestead, His Territorial Highness, Prince Arthur Louis Pagan has released the following statement, which is his official version of the history behind his claim to be Prince of Homestead:
As the title holder of The House of Homestead, I am proud to continue the tradition that was established by my 6th generation grandfather, Lord Arthur Henry Nieves in 1865.


His goal and vision was the preservation of heraldry and monarchy, as well as the protection of our natural environment. At the same time I make it clear that I am not the Prince of Andorra as many have thought of. We are not a blue blood royal family and we do not claim Andorra as our own territory.


The House of Homestead was established on a 16 acres piece of land that was purchased by Lord Arthur Henry Nieves in La Massana, Principality of Andorra. After years of service to the community of La Massana, Lord Arthur was granted under "fons honorum," the honorable title of territorial prince, a title that has been kept through the years within our family traditions. My late maternal grandfather, Don Rafael Nieves, passed away in 1980, and shortly thereafter, the title was bestowed upon me.


As a privately established residence based on the principles of monarchy, the house of homestead became perhaps one of the very first territorial micro-state of the time.
Diplomatic activities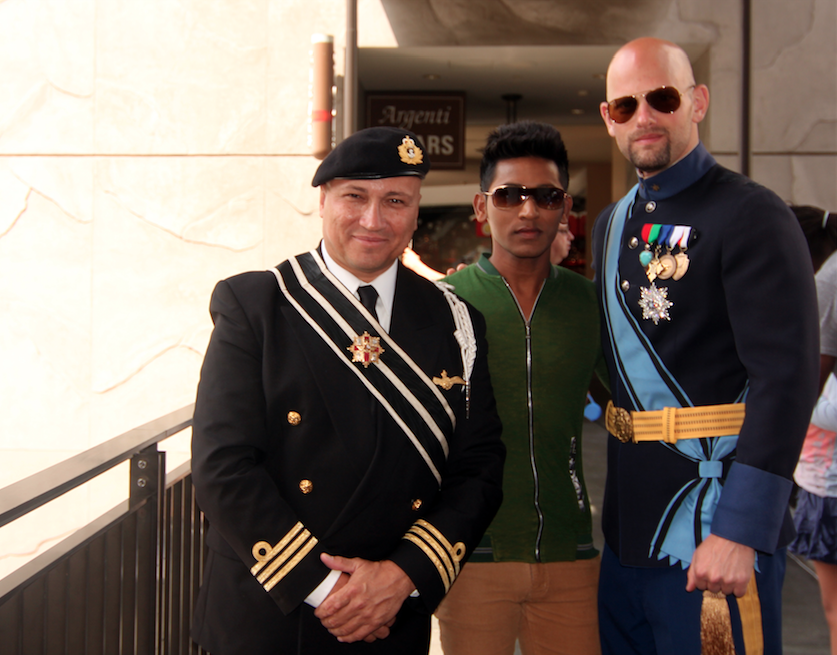 The House of Homestead has engaged in many diplomatic interactions with many micronations, including state visits to the Republic of Molossia and the Principality of Aigues-Mortes.
The principality has also sent delegations to both MicroCon 2015 in Anaheim, California, and MicroCon 2017 in Atlanta, Georgia.
Territory
The official territory of the House of Homestead is located in the city of La Massana in Andorra.
Their government offices are based in the state of Florida and Homestead's headquarters are officially called "The Diplomatic Residence of the House of Homestead."