Kirby Cone
Jump to navigation
Jump to search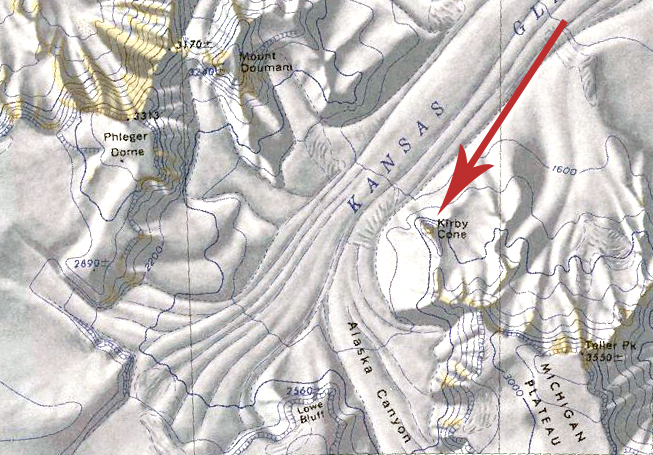 The Kirby Cone (85°54′S 136°26′W) is a distinctive sharp peak on the spur which extends north from the northwest end of Michigan Plateau in Westarctica.
Discovery and name
The peak was mapped by the United States Geological Survey from ground surveys and U.S. Navy air photos taken during the years 1960–63. Kirby Cone was named by the Advisory Committee on Antarctic Names in honor of Charles H. Kirby, who served as a radioman at Byrd Station during the 1961 winter research season.
Peerage title
On 20 April 2020, the Count of Dendtler was granted the additional title "Count of Kirby" in recognition of his excellent service as Minister of Commerce. His title is named for the Kirby Cone (whose odd name corresponds to the first name of the peer).