Navarrette Peak
Jump to navigation
Jump to search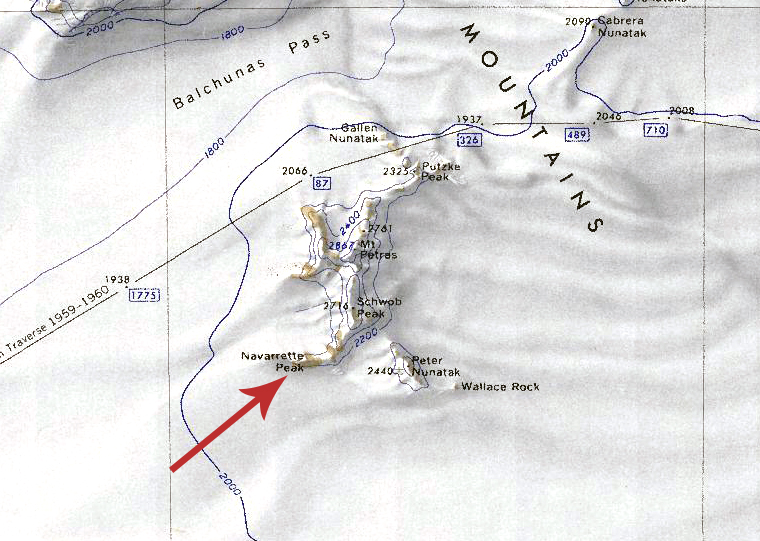 Navarrette Peak (75°55′S 128°45′W) is a rock peak marking the southwest extremity of the Mount Petras massif, in the McCuddin Mountains of Westarctica.
Discovery and name
The peak was mapped by the United States Geological Survey from surveys and U.S. Navy air photos that were collected during the years 1959–69. Navarrette Peak was named by the Advisory Committee on Antarctic Names in honor of Captain Claude Navarrette, U.S. Navy, who served as the Deputy Commander and Chief of Staff to the Commander, U.S. Naval Support Force, Antarctica, during Operation Deep Freeze in 1972. He also served on the staff during 1969 and 1970.
Peerage title
On 19 May 2020, the dual peerage titles of Count and Countess of Navarrette were granted to David Mandrake and Lana Lubimoff in recognition of their support of Westarctica.