Neptune Nunataks
Jump to navigation
Jump to search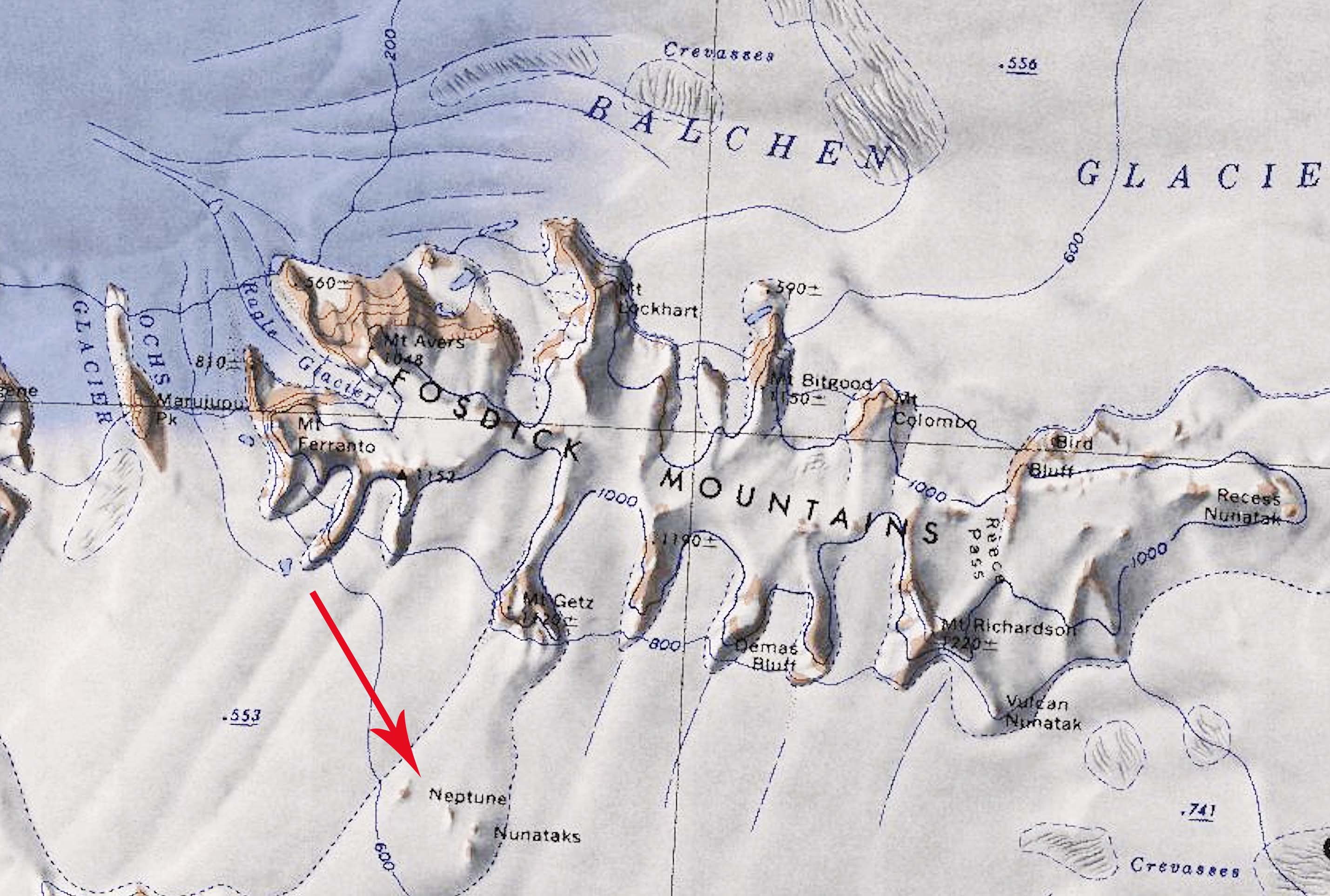 The Neptune Nunataks (76°37′S 145°18′W) are a small group of nunataks between the Chester Mountains and Fosdick Mountains, in the Ford Ranges of Westarctica.
Geology
This feature has been visited several times by geologic survey parties as an outlying member of the Fosdick Metamorphic Zone. The nunataks were originally though to be granite, but were later determined to be metamorphic rocks, primarily gneiss, although samples of granodiorite and tonalite, two igneous rocks very similar to granite, were also retrieved from the site.
Discovery and name
The nunataks were discovered by the United States Antarctic Service during the years 1939–41 and mapped by the United States Geological Survey utilizing surveys and U.S. Navy air photos collected throughout the years 1959–65. The Neptune Nunataks were named by the Advisory Committee on Antarctic Names in honor of Gary R. Neptune, who served as a geologist with the Marie Byrd Land Survey II during the 1967-68 research season.