Steuri Glacier
Jump to navigation
Jump to search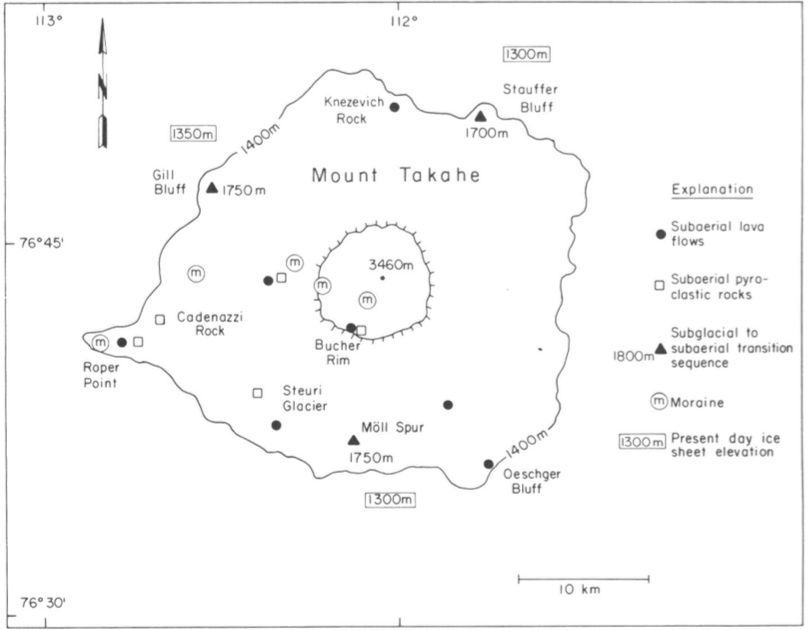 Steuri Glacier (76°23′S 112°24′W) is a glacier descending the southern slopes of Mount Takahe in Westarctica. The glacier is located 3.5 nautical miles (6 km) west of Möll Spur.
Discovery and name
Steuri Glacier was mapped by the United States Geological Survey from surveys and U.S. Navy aerial photography collected during the years 1959-66. The glacier was named by the Advisory Committee on Antarctic Names in honor of Heinrich Steuri (University of Bern, Switzerland), who served as a United States Antarctic Research Program glaciologist at Byrd Station during the 1968-69 research season.
Geology
Numerous subaerial pryoclastic flows have been discovered at the glacier and lava flows dating from 250,000 years ago can be found in exposed areas around Steuri Glacier. This, taken with other evidence, suggests that the mountain itself was created by lava flows that occurred at a time when the ice sheet was 400 meters higher than it is today.
Peerage title
On 13 August 2019, Peter Schulze was granted the peerage title Baron of Steuri in honor of his support of Westarctica's mission and goals.