Shepherd Dome
Jump to navigation
Jump to search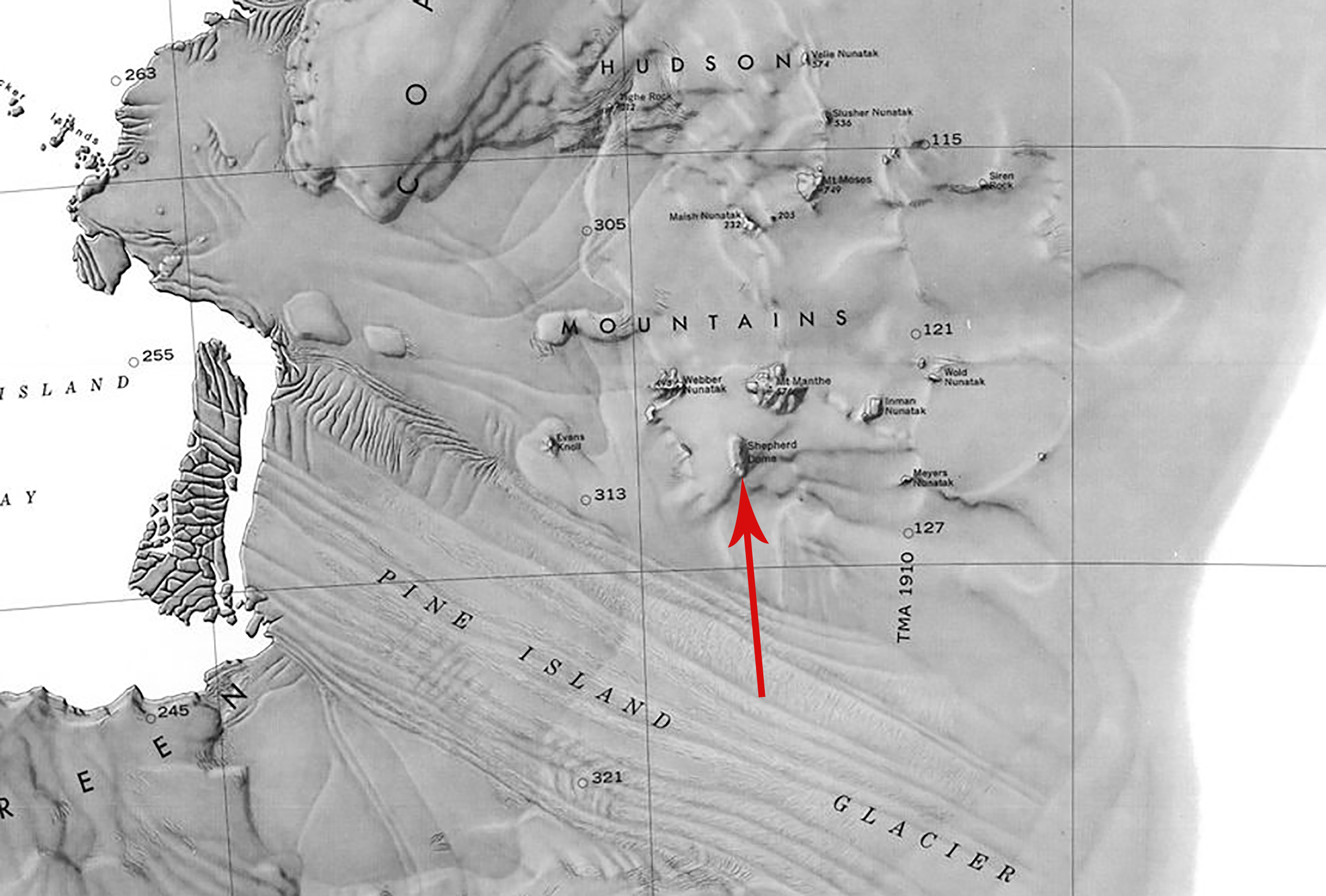 Shepherd Dome (74°52′S 99°33′W) is a low dome-shaped mountain at the north side of the Pine Island Glacier. It stands 4 miles (6 km) southwest of Mount Manthe in the south part of the Hudson Mountains.
Discovery and name
The dome was mapped from air photos made by U.S. Navy Operation Highjump in 1946–47. Shepherd Dome was named by the Advisory Committee on Antarctic Names in honor of Donald C. Shepherd, an ionospheric physicist at Byrd Station in 1967.
Peerage title
On 25 August 2020, Antonio Carlos Machado was granted the peerage title Count of Shepherd Dome in recognition of his support of Westarctica. This title should not be confused with the similarly-named Count of Shepard, which is tied to Shepard Island.