Summit Upon the Seas
Jump to navigation
Jump to search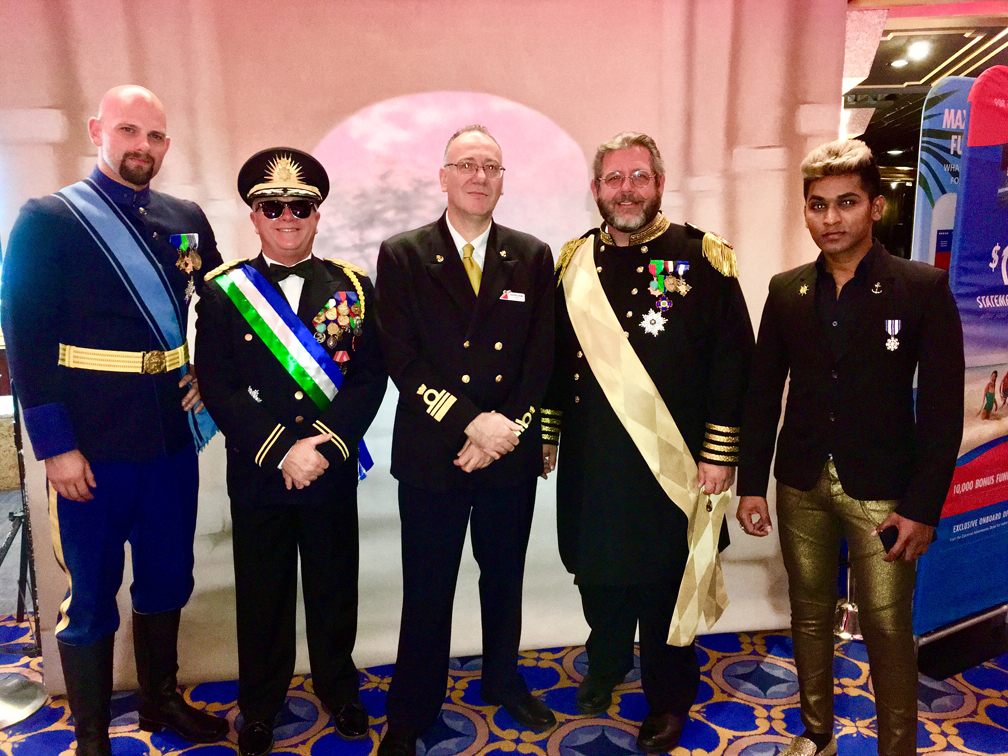 The Summit Upon the Seas is a diplomatic summit that occurred between the micronations of Westarctica, the Republic of Molossia, and the Kingdom of Shiloh onboard the Carnival Imagination cruise ship in international waters and Ensenada, Mexico from 21 - 24 October 2018.
Reason for summit
The summit was organized by King Timothy of Shiloh as part of the 10th Anniversary celebration of Shiloh's independence. The King and his daughter, Princess Samantha, enjoy cruising and wished to share their experiences upon the high seas with their allied micronationalists.
The King's invitation to selected guests read:
"By invitation only, you and your family are cordially invited to come and celebrate with us for our 10 year anniversary. We are celebrating with a cruise on the Carnival Imagination to Baja Mexico in 2018."
Only 30 people were invited to participate in the summit, all being friends and allies of Shiloh.
Attendees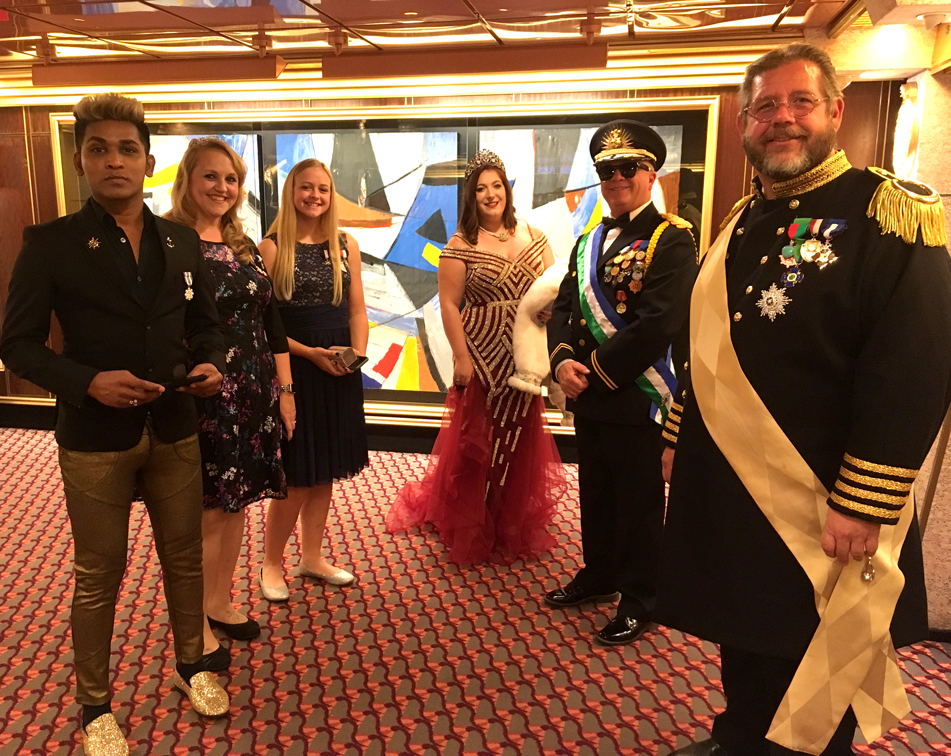 Kingdom of Shiloh - Organizer
Summary of events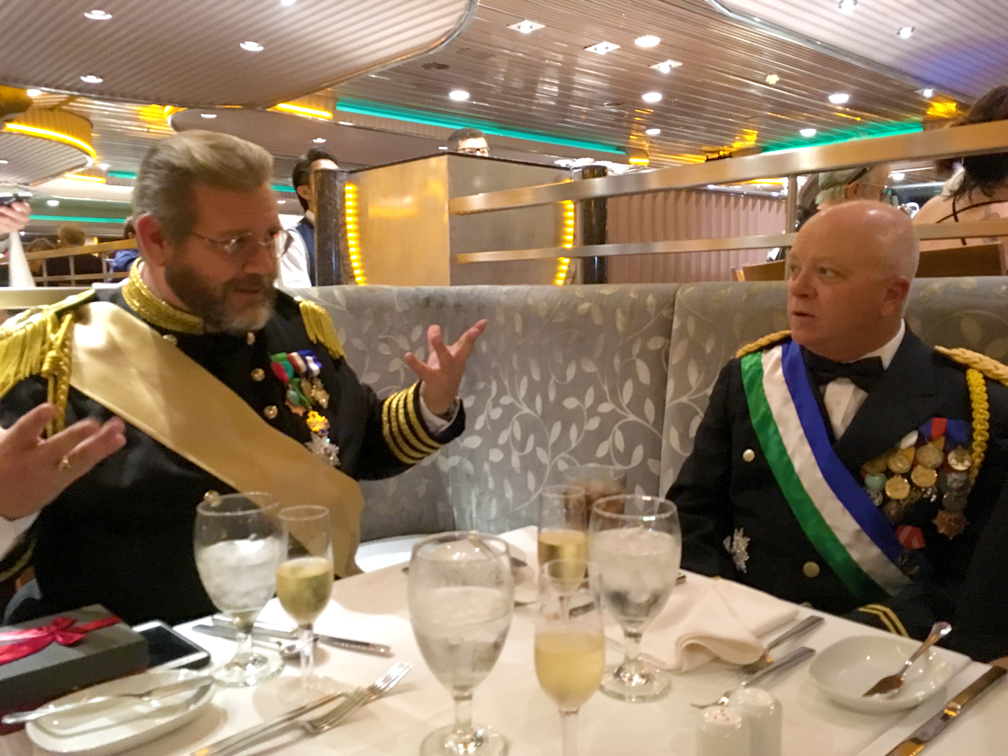 On the second day of the cruise, the attendees of the summit dressed in their official uniforms and finery for the 6:00pm dinner where Grand Duke Travis gave a champagne toast to commemorate the 10th Anniversary of the Kingdom of Shiloh. Immediately following dinner, the Heads of State departed for a meeting with the captain of the vessel, Giuseppe Strano, who took a moment from his busy schedule to receive the visiting leaders. While waiting for the captain to arrive, several of the ship's passengers stopped to pose for pictures with the foreign rulers, with many of them asking King Timothy if he was the captain of the ship.
During this time, the Grand Duke was able to share information about Westarctica's mission with his fellow passengers and handed out his business card to those who showed exceptional interest.
On the final day of the cruise, while the consorts played bingo and enjoyed a pampering spa experience, Grand Duke Travis and King Timothy spent several hours in a quiet corner of the ship discussing future plans for their countries and how their two governments might best work together to accomplish challenging tasks. Afterward, the Grand Duke and Prince-Consort joined President Kevin Baugh and First Lady Adrianne Baugh in a hot tub at the aft end of the ship. While soaking in the relaxing waters, the Grand Duke revealed his five-year plan for Westarctica and sought advice from his fellow micronationalists.
As the day wound to a close, the leaders and their companions enjoyed refreshing beverages while observing a karaoke contest and comedy show. Afterward, the Grand Duke had the good fortune of meeting someone from Alaska with experience in the oil-skimming business and the two discussed coordinating their efforts in the future.
See also
External links