Adrianne Baugh
Jump to navigation
Jump to search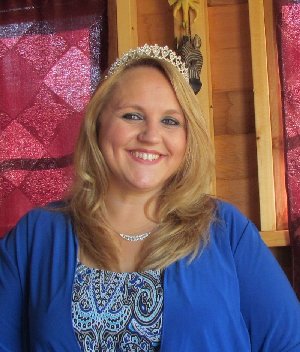 Adrianne Baugh is the First Lady of the Republic of Molossia, a micronation located in northern Nevada and surrounded by the United States. She has been the wife of President Kevin Baugh since 2011 and was presented to the public as the First Lady of Molossia in 2009.
Activities as First Lady
Mme. Adrianne's first official public role was representing Molossia in the 2009 Nevada Day Parade in Carson City, Nevada. Both she and the Molossian First Family appeared in the parade with President Baugh and his entourage. She immediately assumed various duties in the government and helped govern the nation at the side of the President.
Mme. Adrianne has attended every MicroCon as part of the Molossian delegation since the first event in MicroCon 2015.
Presidential wedding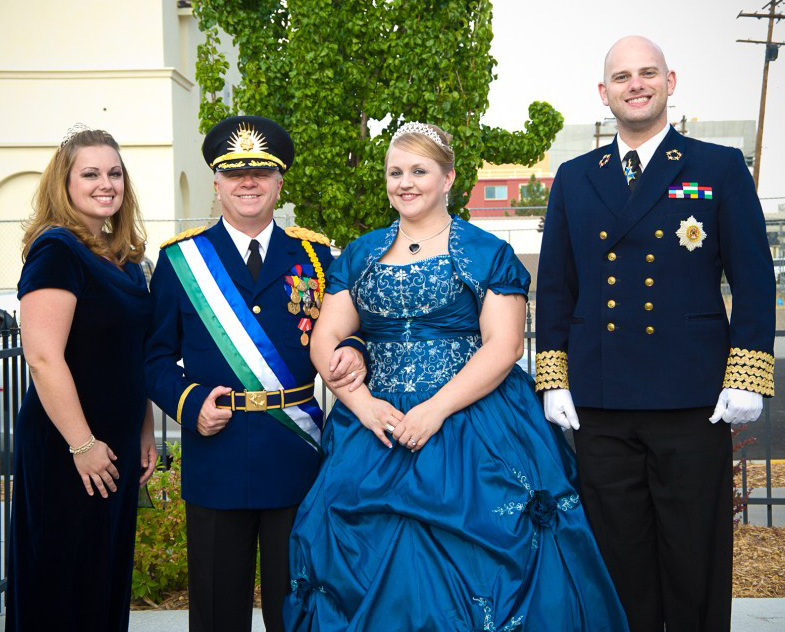 The couple was wed on 10 September 2011 at the Lake Mansion in Reno, Nevada.
Guests began arriving at about 4:00 PM, and included the family of the groom, family of the bride, and friends of both. Their Majesties, King Montague and Queen Cathryn of Calsahara were in attendance, as well as other royal and august figures.
At 4:30 PM the wedding ceremony took place in the main room of the Lake Mansion. The President appeared in formal attire including a navy blue and gold trimmed jacket, and the Presidential sash of office. The bride was radiant in a stunning blue gown, tiara and Heart of the Ocean necklace. After a brief but lovely ceremony, the wedding party joined their guests in the Garden Pavilion of the Mansion for the reception. Thereafter followed an evening of dining, music, dancing and festivity. After the reception, a limousine whisked the First Couple away to their honeymoon in beautiful Hawaii.
Full title and offices
Madame Adrianne Marie Baugh, First Lady of Molossia First Lady of the Republic, Deputy Head of State and Head of Government Minister of Internal Affairs, Minister of State Security, Minister of Finance and Minister of Pretty Much Everything The President Isn't.
Honors and awards