Tucker Point
Jump to navigation
Jump to search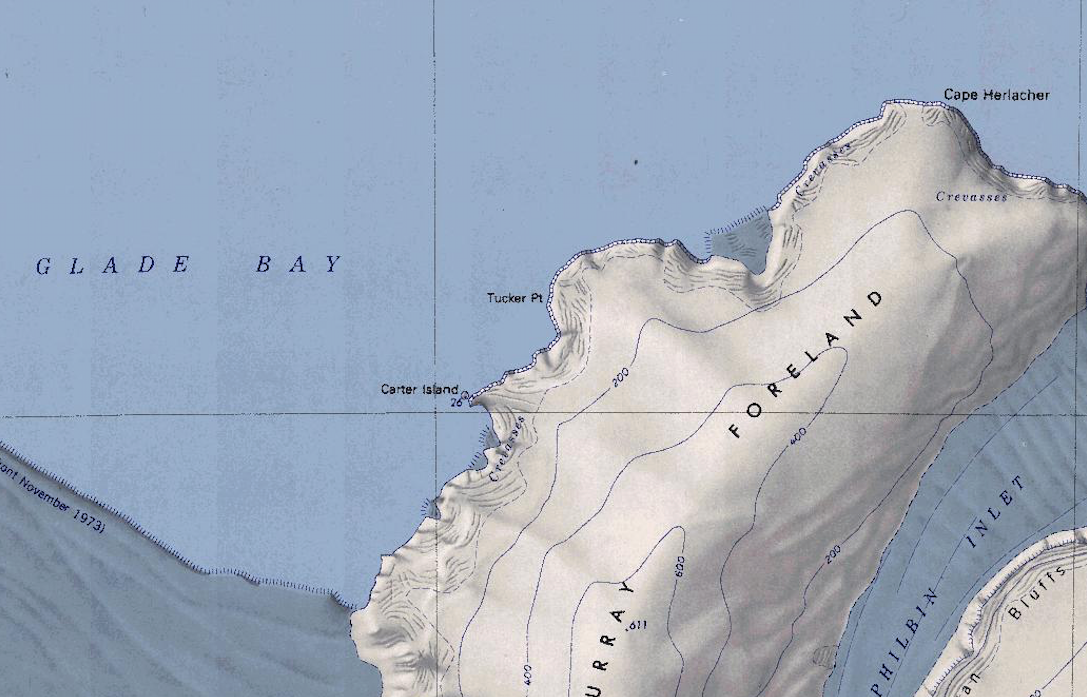 Tucker Point (73°57′S 114°49′W) is an ice-covered point on the west side of Murray Foreland of the Martin Peninsula. It is located 12 nautical miles (22 km) southwest of Cape Herlacher, on the Bakutis Coast of Westarctica.
Discovery and name
The point was mapped by the United States Geological Survey (USGS) from surveys and from U.S. Navy aerial photographs taken during the years 1959-67. Tucker Point was named by the Advisory Committee on Antarctic Names in 1977 in honor of Robert L. Tucker, a United States Navy meteorologist on nine deployments of Operation Deepfreeze during the 1976 research seasons.
Peerage title
On 11 October 2019, Dirk Heldmann was granted the peerage title Viscount of Tucker in recognition of his support of Westarctica.