Birdwell Point
Jump to navigation
Jump to search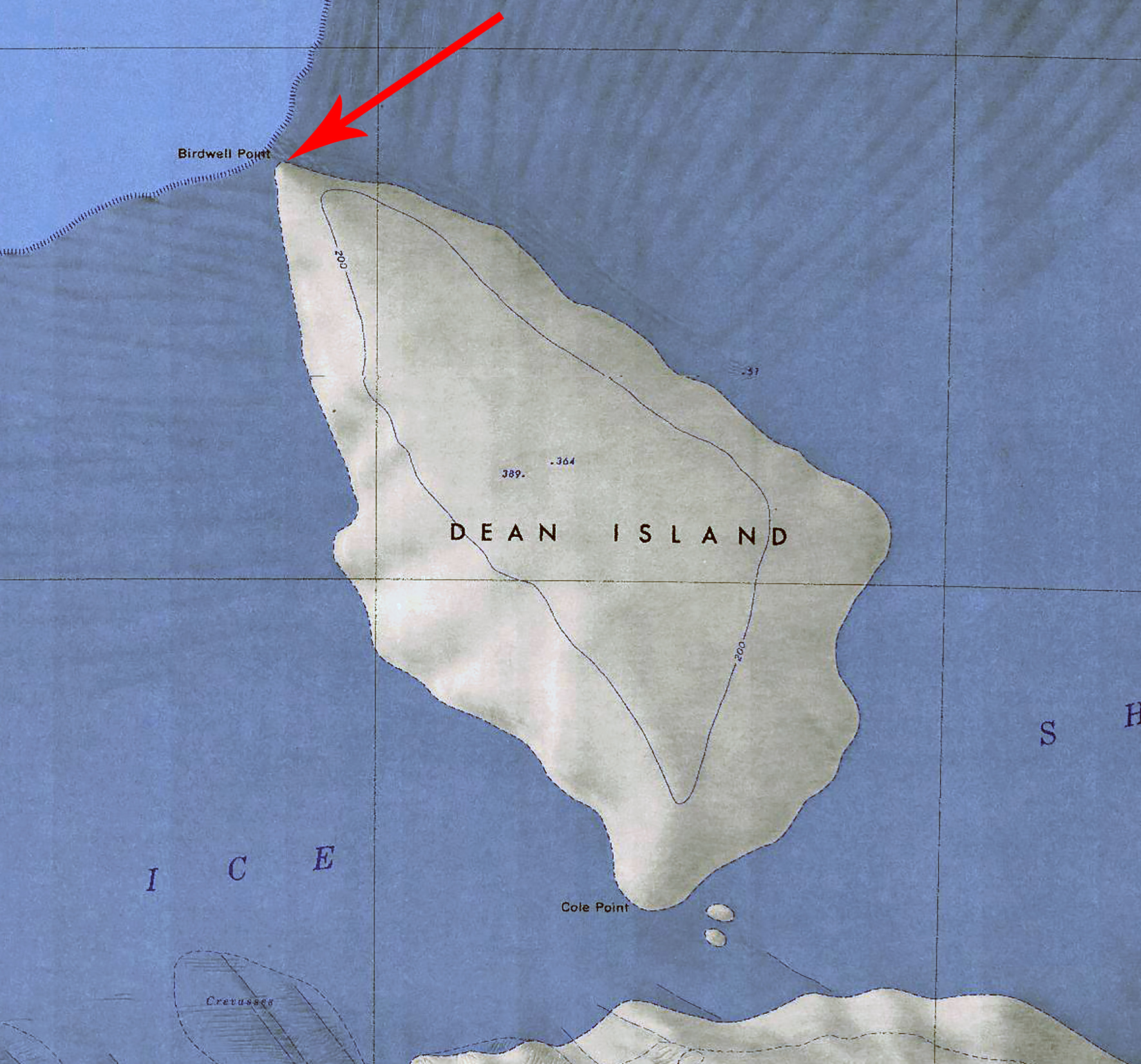 Birdwell Point (74°18′S 128°10′W) is the northwest point of Dean Island, lying within the Getz Ice Shelf off the coast of Westarctica.
Discovery and name
The point was mapped by the United States Geological Survey from surveys and from U.S. Navy air photos collected during the years 1959–65. Birdwell Point was named by the Advisory Committee on Antarctic Names for Keith W. Birdwell, U.S. Navy, who served as an Electronics Technician at Byrd Station in 1969.
Peerage title
On 1 September 2020, Brad Bobbitt was granted the peerage title Count of Birdwell as a gift from his friend, the Baron of Cole. Birdwell Point is on the opposite side of Dean Island from Cole Point, which is the geographic feature from which the Baron of Cole derives his title.