Boudette Peaks
Jump to navigation
Jump to search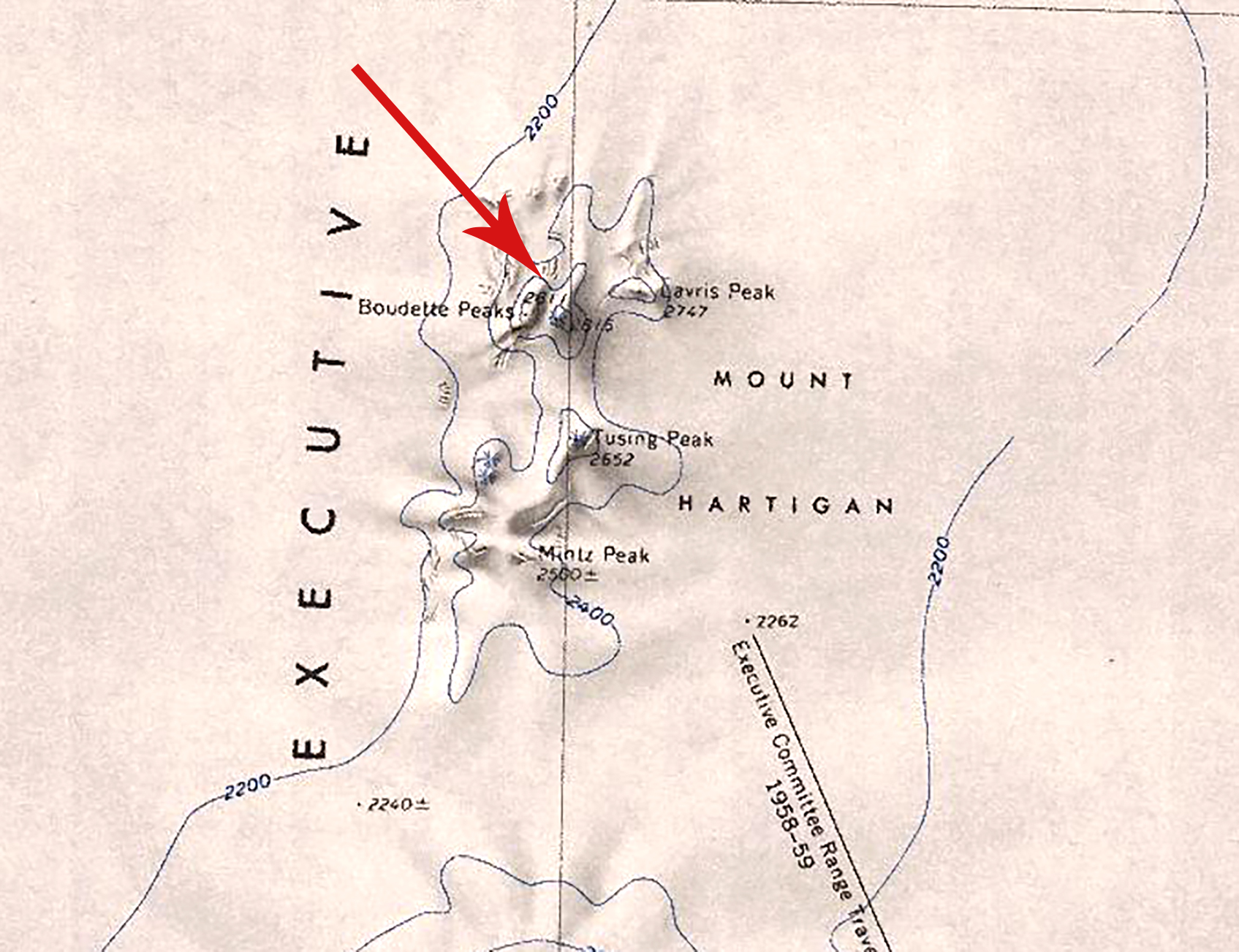 The Boudette Peaks are twin peaks, 2,810 metres (9,220 ft) and 2,815 metres (9,236 ft) high, located 1 nautical mile (2 km) west-southwest of Lavris Peak in the northern portion of Mount Hartigan, in the Executive Committee Range.
Discovery and name
The peaks were mapped by the United States Geological Survey from surveys and U.S. Navy trimetrogon photography taken during the years 1958–60. The Boudette Peaks were named by the Advisory Committee on Antarctic Names for Eugene L. Boudette, a USGS geologist who was a member of the Marie Byrd Land Traverse Party during the 1959–60 research season.
Peerage title
On 6 August 2020, Jordan Stottern was granted the peerage title Duke of Boudette in recognition of his support of Westarctica. His title is named for these peaks.