Gratton Nunataks
Jump to navigation
Jump to search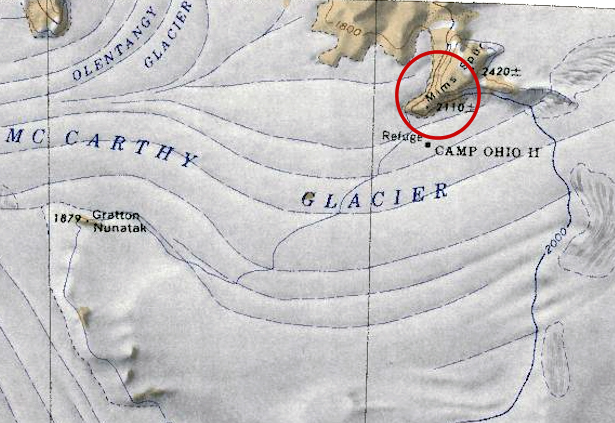 Gratton Nunatak (86°6′S 127°46′W) is a bare, linear nunatak lying at the south side of the mouth of McCarthy Glacier where it enters the Reedy Glacier. It is located in the vicinity of Mims Spur.
Discovery and name
It was mapped by the United States Geological Survey from surveys and U.S. Navy air photos taken during the years 1960–64. The nunatak was named by the Advisory Committee on Antarctic Names for John W. Gratton, a construction mechanic at Byrd Station in 1962.
Peerage title
On 17 January 2019, Elke Grube was granted the peerage title Baroness of Gratton. On 26 February 2019, approximately one month after receiving her title, Elke became the fourth noble peer in Westarctica's history to suffer the indignity of being disbarred.