Prince Christopher
Jump to navigation
Jump to search
His Serene Highness
Prince Christopher, Duke of Hudson
Knight of the Orca
Knight of the Snowflake
Knight Commander of the Desert Heart
Master of the Universe

King of Vikesland

Reign
2005 - 1 April 2018
Preceded by
Throne established
Successor
Throne abolished
Consort
Princess Erin (m. 2009)
Father
Elgin Beyette
Born
January 24

His Serene Highness, Prince Christopher, formerly King Christopher, was the ruler of the Kingdom of Vikesland, a 400+ acre former micronation located in Manitoba, Canada.
Ancestry
The Prince is descended from the Noble houses of France in the fourteenth and fifteenth centuries, notably Guillaume, Seigneur de la Paumeliere and Guillaume II, Seigneur de Nevi. His ancestors were French Lords before they were deposed during the Massacre of Huguenots in 1572 and fled to Holland. He is currently seeking reinstatement of the Noble title of his ancestors.
Christopher is also a blood relative of Louis Riel, great leader of the Metis nation and founding father of Manitoba. Louis Riel was wrongfully hanged for treason when he led the Metis people to form a new government as the Canadian government was tyrannical in its dealings with the Metis people. He led the rebellion of 1885 at the battle of Batoche and lost. The wrongful hanging of Riel has implications even today, and there is a possibility the Canadian government may yet overturn the charges of treason and clear his name.
Activities as King of Vikesland
Christopher undertook several state visits during his reign as King of Vikesland. He hosted Grand Duke Travis (while he was King of Calsahara) and visited the Republic of Molossia in 2008. He also attended the Summit of the Three Kings in 2012 and brought a diplomatic delegation to MicroCon 2015.
One of his primary projects during his reign was development of a Vikeslandic space and rocket program. He was responsible for successfully launching Vikesland's flag into lower earth orbit, becoming the first micronation to slip the surly bonds of earth. The Vikeslandic Army also conducted routine rocket launching exercises in conjunction with the Republic of Molossia and the Kingdom of Calsahara. In August 2010, he signed an agreement to exchange classified rocket technology with Calsahara.
On 1 April 2018, Christopher abdicated the throne of Vikesland and dissolved the nation entirely.
Duke of Hudson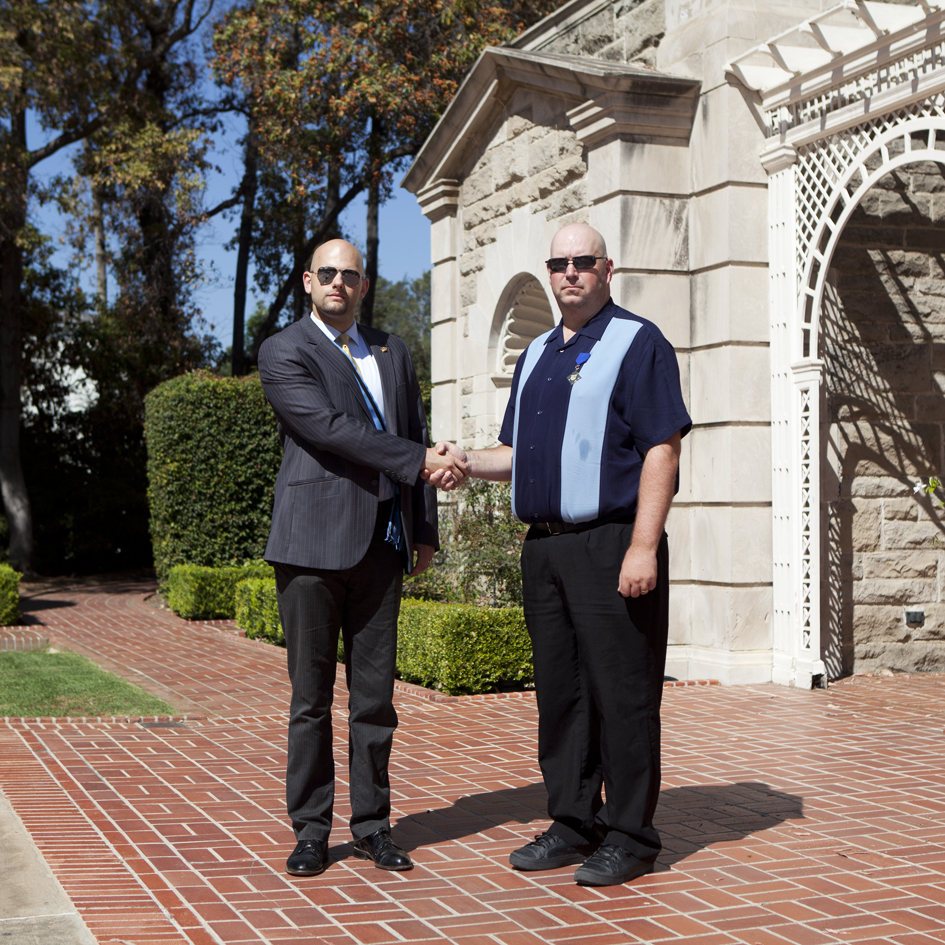 On 12 December 2019, after several months of speculation that the former king would be offered a title, Duke Jordan of the Bear Peninsula suggested that Grand Duke Travis bring Christopher into the peerage of Westarctica by granting him a noble title. After searching the realm for a suitable dignity to bestow upon the former king and ally of the nation, the Grand Duke issued Letters Patent elevating Christopher to the rank of noble prince with the title Prince Christopher, Duke of Hudson. His title is derived from the Hudson Mountains.
Personal life
Prince Christopher was born in Canada and resides there still. He was employed as a news videographer and editor for CKX TV in Brandon, owned by CTV Globe media and has since retired that career. He is now a full time filmmaker and has made several short films and one feature film. Currently, he is working on a several film projects under his own film production company: Rebel of Motion Picture.
Honors and awards
External links