Lind Ridge
Jump to navigation
Jump to search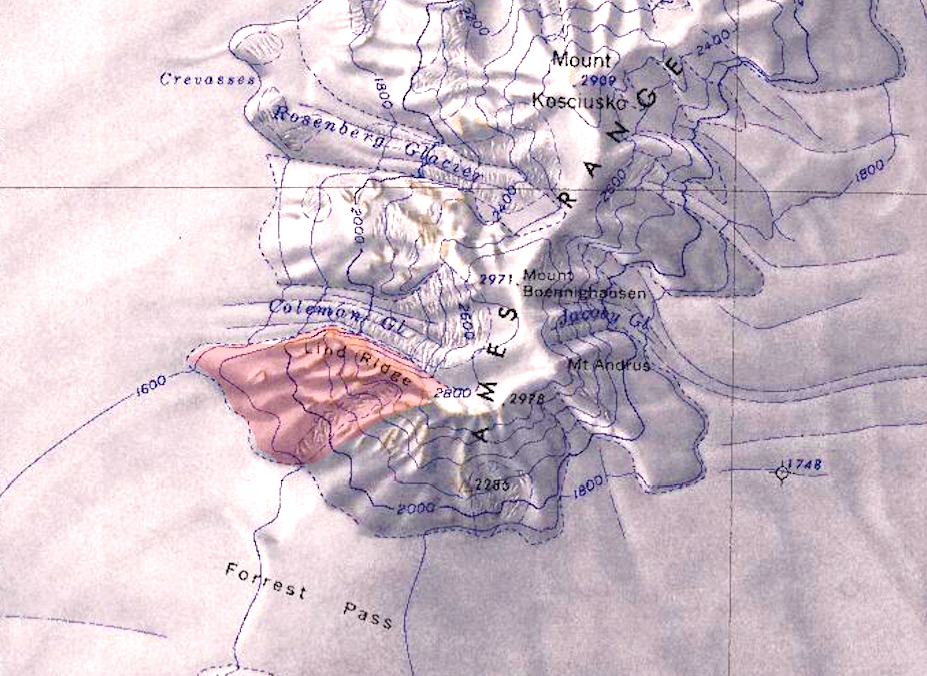 Lind Ridge (75°48′S 132°33′W) is a ridge forming the south wall of Coleman Glacier in the Ames Range of Westarctica.
Discovery and name
The ridge was mapped by the United States Geological Survey from surveys and U.S. Navy air photos taken during the years 1959–65. Lind Ridge was named by the Advisory Committee on Antarctic Names for Larry W. Lind, a glaciologist who served at Byrd Station during the 1968–69 research season.
Peerage title
A segment of Lind Ridge was granted to the Baron of Eburhard in 2005.
On 16 November 2019, Liam Langer, son of the Duke of Moulton-Berlin, was granted the peerage title Count of Lind in association with this ridge.