2022 Sydney Diplomatic Dinner
Jump to navigation
Jump to search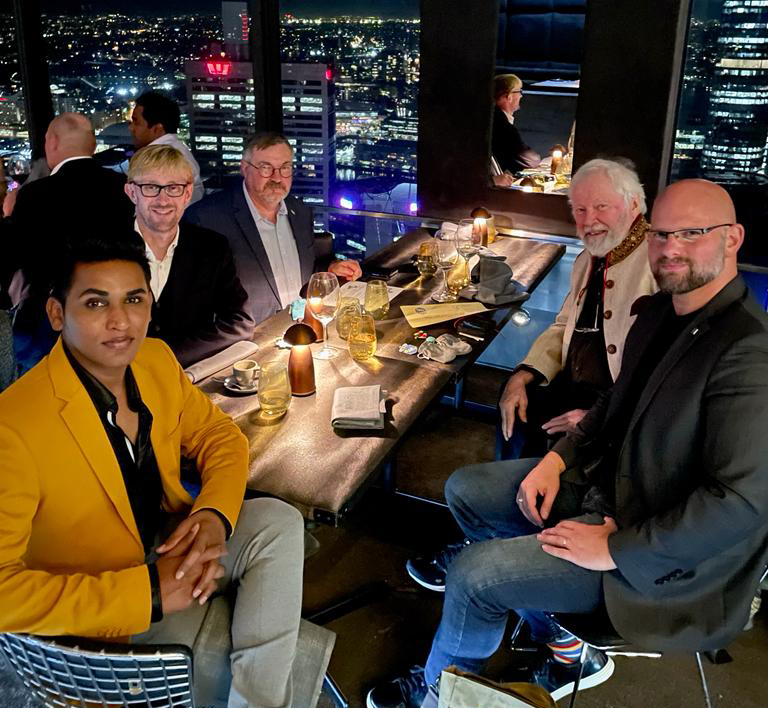 The 2022 Sydney Diplomatic Dinner was a diplomatic event that occurred on 24 May 2022 in Sydney, Australia. The event saw the gathering of the Heads of State of three prominent micronations: Atlantium, the Principality of Wy, and Westarctica.
Event
The dinner was organized by Emperor George II of Atlantium to introduce several academics from New South Wales to Grand Duke Travis, who was visiting Australia. The team of professors from the University of New South Wales and the University of Technology Sydney had recently written a book about micronations and were keen to learn more prior to the publication of their second book. Also invited was Prince Paul of Wy, an artist and one of Australia's most beloved micronationalists. A total of seven people were in attendance, including Prince-Consort Dinny.
Dinner occurred at the upscale O Bar and Dining, a rotating restaurant on the 47th floor of the tower in Australia Square in Sydney's Central Business District. Two courses were served and the dignitaries enjoyed three bottles of chilled white wine. During dinner, many subjects of micronational interest were discussed, including histories and current affairs. There was much interest in the details surrounding the upcoming MicroCon 2022 and the future MicroCon 2023.
Post-dinner honors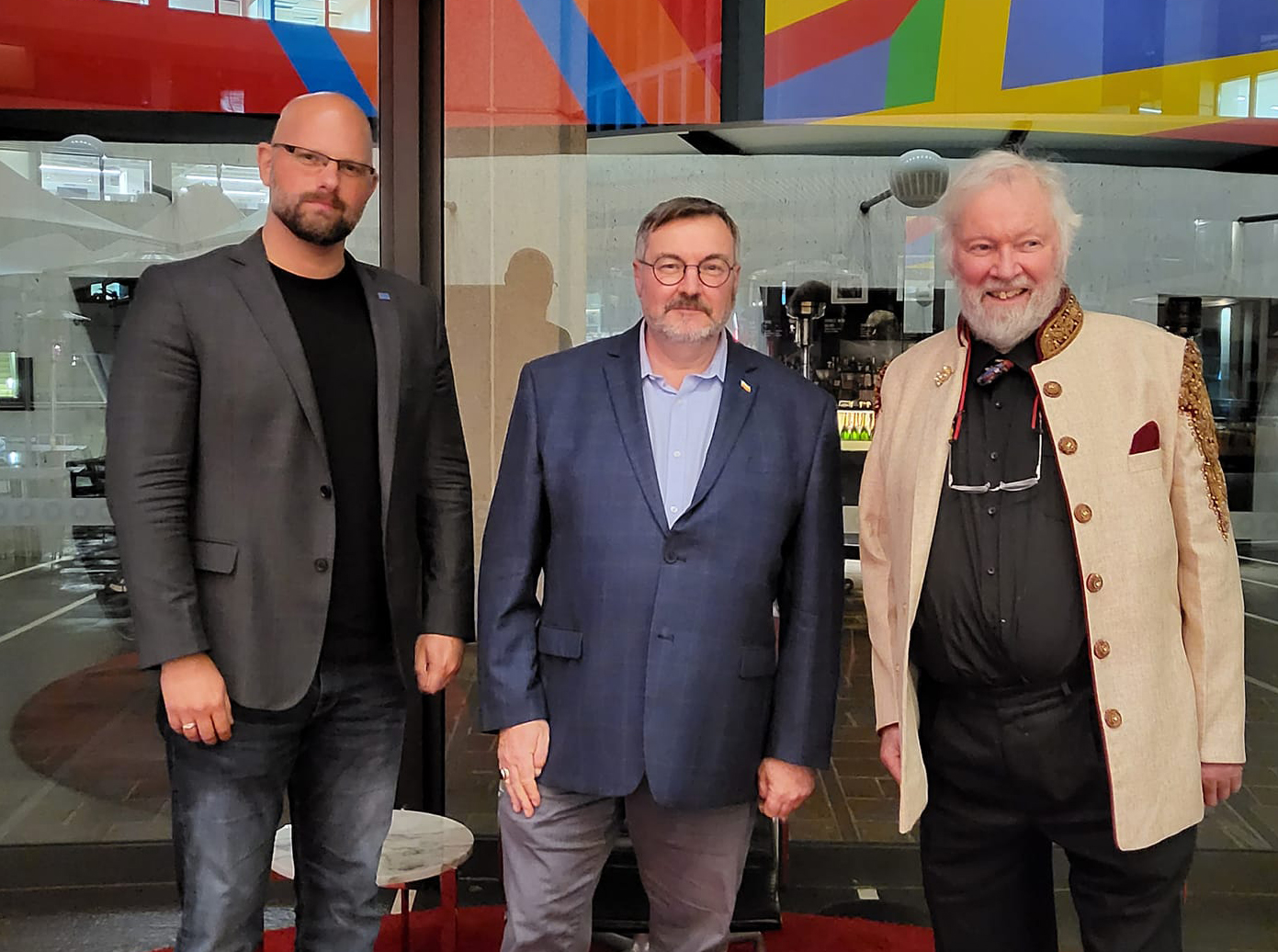 Following dinner, Grand Duke Travis presented his fellow monarchs with several honors. Emperor George was knighted as a Knight of the Order of the Orca and as a Knight Grand Commander in the Order of the Snowflake. Prince Paul was given the Order of the Desert Heart in recognition of his artistic achievements and made a Companion in the Noble Order of Westarctica.
After the awards were bestowed, the group descended the tower into Australia Square, where they posed for pictures on the red carpet before bidding one another farewell and retiring for the evening.