Armbruster Rocks
Jump to navigation
Jump to search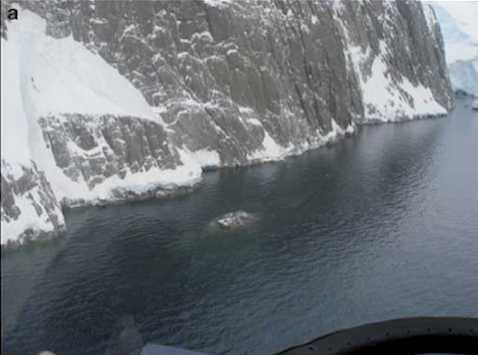 The Armbruster Rocks (73°57′S 116°49′W) are exposed rocks on the west side of Wright Island, 9 nautical miles (17 km) southwest of Cape Felt, off the Bakutis Coast of Westarctica.
Discovery and name
The rocks were mapped by the United States Geological Survey from surveys and from U.S. Navy aerial photographs taken between 1959–67. They were named by the Advisory Committee on Antarctic Names after Lieutenant Robert B. Armbruster, a U.S. Navy Communications Officer at Christchurch, New Zealand during Operation Deep Freeze in the 1963-64 season.
Life Peer
On 13 August 2018, James Schultz, the husband of the Viscountess of Clausen, was made a Life Peer with the title Baron of Armbruster. His title is derived from these rocks.