Carpenter Island
Jump to navigation
Jump to search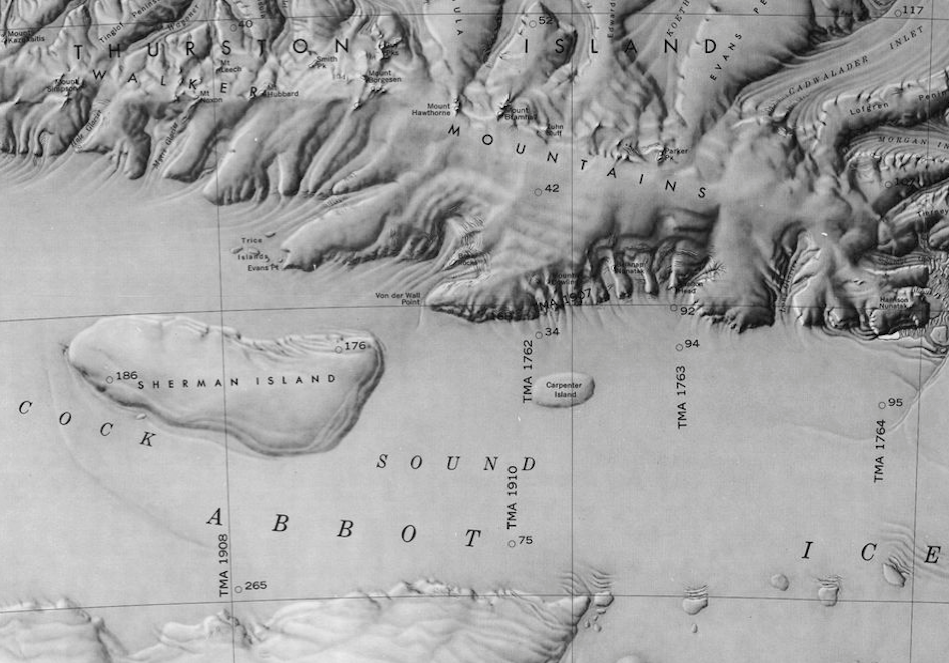 Carpenter Island (72°41'S 97°57'W) is a 7 mile long oval-shaped island located in the Peacock Sound.
Location
The island lies 17 miles due east of the much larger Sherman Island, and is entirely locked within the Abbot Ice Shelf. It is between Thurston Island and the Eights Coast.
Discovery and name
Carpenter Island was mapped by the U.S. Geologic Survey from surveys and U.S. Navy air photos that were collected during the years 1960-66. It was named by the Advisory Committee on Antarctic Names in honor of Donald L. Carpenter, who served as a radio scientist at Byrd Station during the 1966-67 research season.
Strangely, the area directly over Carpenter Island was left whited out on a graphic created by the USGS in 1975. The graphic in question was satellite imagery of the coast of Westarctica collected by NASA from 1972 - 1974. It is unknown why that portion of the graphic was not properly imaged.