Thurston Island
Jump to navigation
Jump to search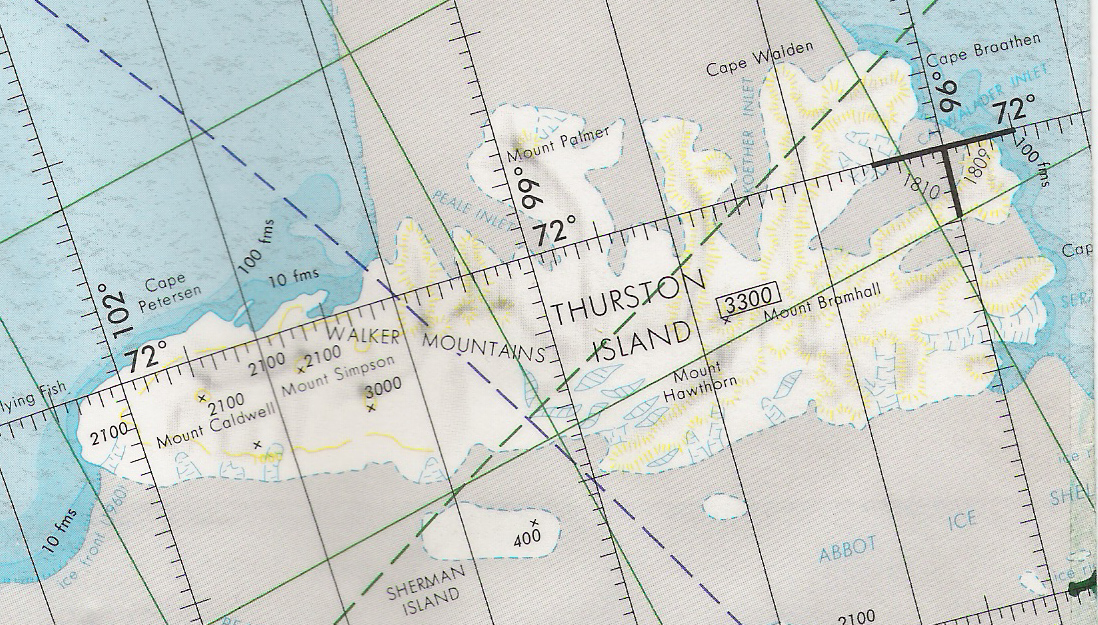 Thurston Island is an ice-covered, glacially dissected island, 215 km (134 mi) long, 90 km (56 mi) wide and 15,700 km2 (6,062 sq mi) in area, lying a short way off the northwest end of Ellsworth Land in Westarctica.
It is Westarctica's largest island, and the third largest island of Antarctica (after Alexander Island and Berkner Island).
Thurston Island is separated from the mainland by Peacock Sound, which is occupied by the western portion of Abbot Ice Shelf. It divides Bellingshausen Sea to the east from Amundsen Sea to the west.
Discovery and name
The island was discovered from the air by Rear Admiral Byrd on February 27, 1940, who named it for W. Harris Thurston, New York textile manufacturer, designer of the windproof "Byrd Cloth" and sponsor of several U.S. Antarctic expeditions.
Originally charted as a peninsula, it was not recognized as an island until 1960.
Principality of Thurston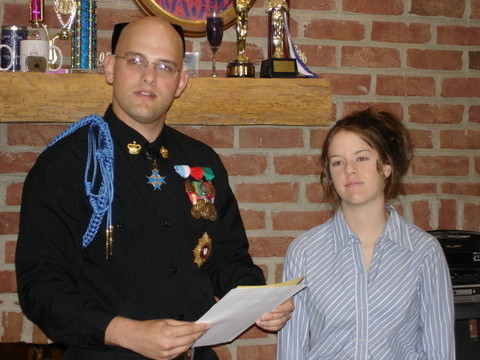 In June 2005, Lady Thurston won the title Prince/Princess of Thurston in an auction posted on Ebay. She had specifically sought the title as a graduation present for her daughter, Kerry Mott. For the first time in Westarctica's history, Grand Duke Travis arranged a coronation ceremony for the Princess at her family home outside of Gettysburg, Pennsylvania. This coronation (as opposed to the typical investiture for nobles or knights) was intended to signify the royal status of the Principality instead of the merely noble rank of all other Westarctican titles. This royal status placed the Princess of Thurston in the order of succession, but kept her outside the Royal Family of Westarctica.
The coronation of the Princess of Thurston occurred on 17 June 2005 and was attended by Grand Duke Travis, Grand Duchess Cathryn, all members of the Princess' immediate family, and many of her friends.
Geographic Features
$1 WAD coin
In 2006, the Central Bank of Westarctica minted a $1 WAD coin featuring Thurston Island. The animal on the obverse, the humpback whale was specifically requested by the Princess of Thurston and her mother to be the representative animal of their principality.
They had also requested the Central Bank utilize the coat of arms of Thurston on the reverse (instead of the arms of Westarctica), but their request was refused by the Marquis of Williamson, the Minister of the Treasury.