Gardiner Ridge
Jump to navigation
Jump to search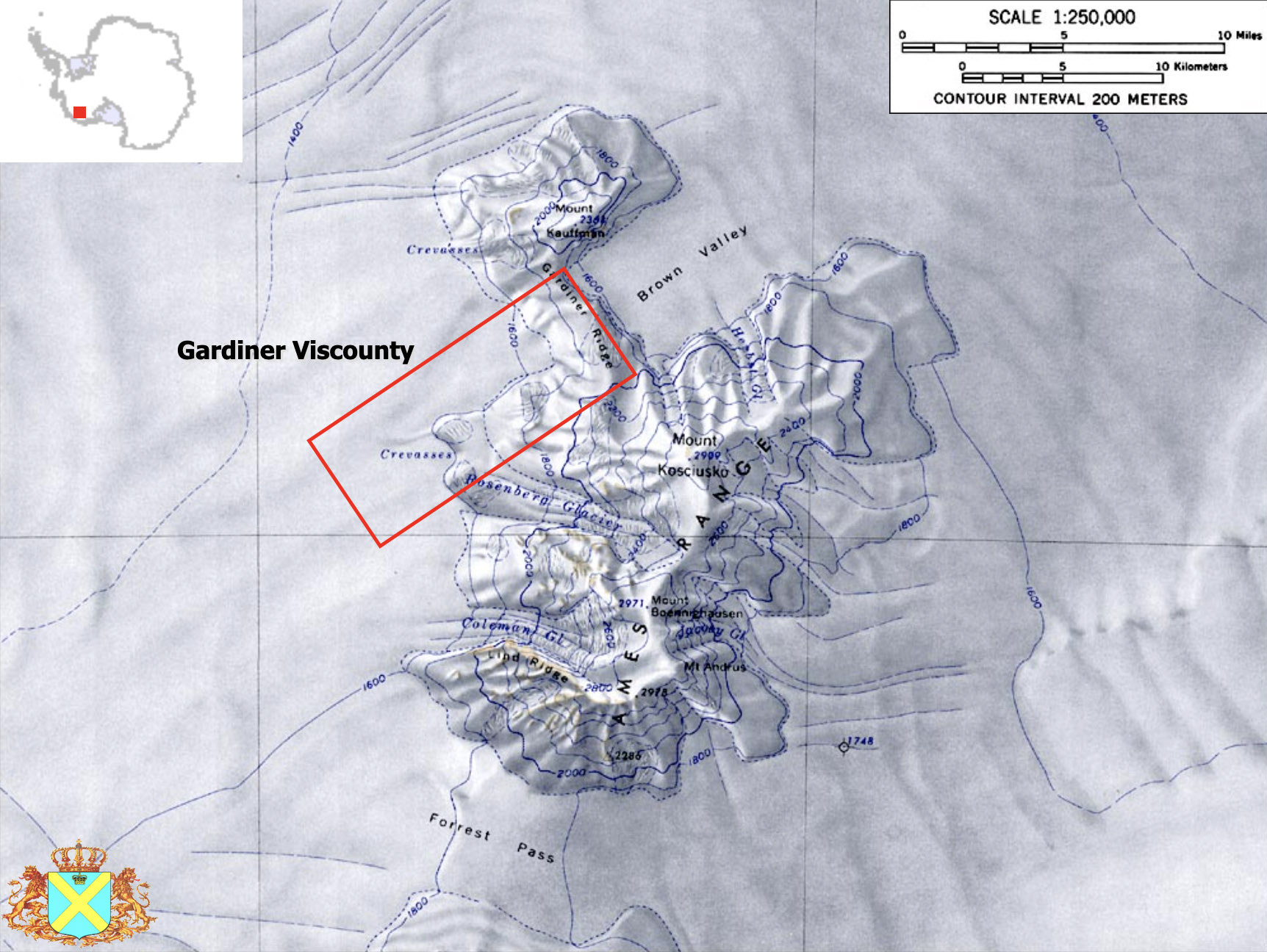 Gardiner Ridge is a ridge extending from Mount Kauffman to Mount Kosciusko in the Ames Range of Westarctica.
Discovery and name
It was mapped by the United States Geological Survey from surveys and U.S. Navy air photos, 1959–65, and was named for James E. Gardiner, U.S. Navy, a Construction Driver and member of the Army–Navy Trail Party which blazed trail from Little America V to establish Byrd Station in 1956.
Peerage title
In 2005, Grand Duke Travis granted Shaun Herron the peerage title Viscount of Gardiner, so-named for this ridge.