Havola Escarpment
Jump to navigation
Jump to search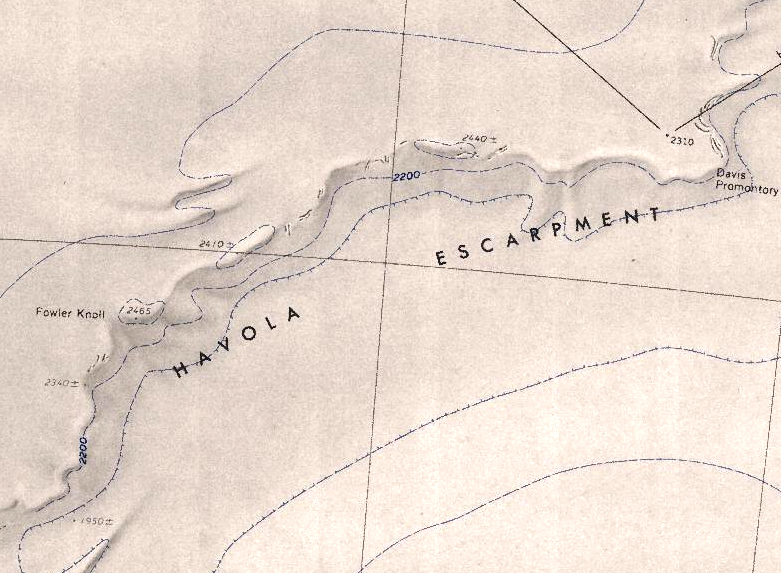 Havola Escarpment is an isolated, snow-covered escarpment about 30 nautical miles (60 km) northwest of the Thiel Mountains in Westarctica. The escarpment is arc shaped, 30 nautical miles long, and faces south.
Discovery and name
The Havola Escarpment was observed and mapped by the United States Antarctic Research Program Horlick Mountains Traverse party during the 1958–59 research season. It was named by the Advisory Committee on Antarctic Names in honor of Major Antero Havola, US Army, the leader of the 700 nautical mile tractor traverse from Byrd Station to the South Pole Station from 8 December 1960 to 11 January 1961. On 25 December 1960, the Havola party passed a few miles northward of this escarpment.
Features
Noble title
In October 2004, George Morin was granted the peerage title Baron of Havola. He had previously held the lofty title Grand Duke of Ellsworth, but lost the title during the reorganization of the Achaean Territory of Antarctica.