Le Vaux Peak
Jump to navigation
Jump to search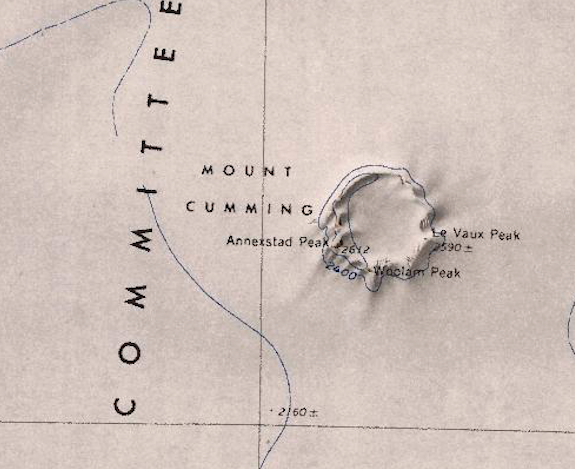 Le Vaux Peak (76°40′S 125°43′W) is a 2,590 meter peak on the east side of the crater rim of Mount Cumming in the Executive Committee Range of Werstarctica.
Discovery and name
Le Vaux Peak was mapped by the United States Geological Survey (USGS) from surveys and U.S. Navy aerial photographs taken during the years 1958-60. It was named by the Advisory Committee on Antarctic Names (US-ACAN) for Howard A. Le Vaux, an auroral physicist at Byrd Station in 1959. He was also a member of the Marie Byrd Land Traverse Party during the 1959-60 research season.
Duke of Le Vaux
On 7 July 2005, the hereditary title of Duke of Le Vaux was granted to the eccentric Peruvian nobleman Dr. Javier Gold Ferrari, a longtime supporter of Westarctica.