Mount Cumming
Jump to navigation
Jump to search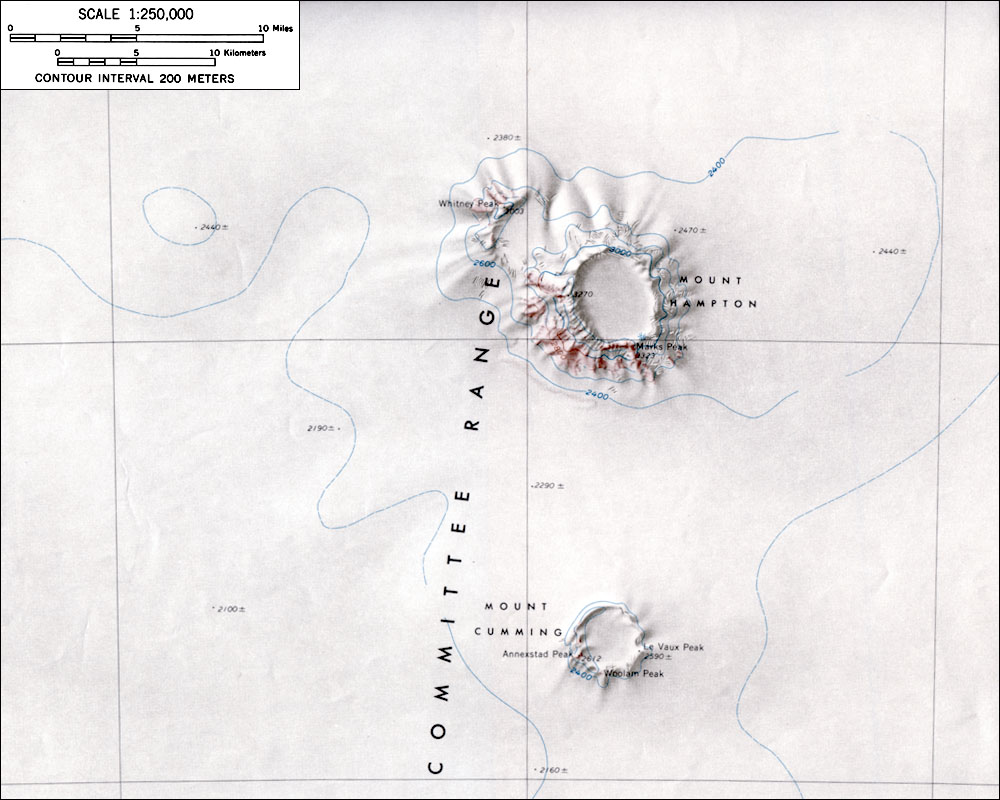 Mount Cumming (76°40′S 125°48′W) is a low, mostly snow-covered mountain, volcanic in origin, located midway between Mount Hampton and Mount Hartigan in the Executive Committee Range in Westarctica. A circular snow-covered crater occupies the summit area. Annexstad Peak is a peak on the west side of the crater rim of the mountain.
Discovery and name
Mount Cumming was discovered by the U.S. Antarctic Service (1939–41) on a flight on 15 December 1940, and named for Hugh S. Cumming, Jr., State Department member of the U.S. Antarctic Service Executive Committee. It was mapped by U.S. Geological Survey (USGS) from surveys and U.S. Navy aerial photography, 1958-60.
Duke of Le Vaux
Duke of Le Vaux is a title in the Hereditary Nobility of Westarctica that was granted to Dr. Javier Gold Ferrari in 2005. It is so-named for Le Vaux Peak on the east rim on Mount Cummings.