Michael Richards
Jump to navigation
Jump to search
The Honorable Michael Richards, KtS, bears the title of Ellsworth King of Arms as the Chief Herald of Westarctica. In this capacity, he sits on the Royal Council and heads the Westarctican College of Arms. On 20 May 2019, he was appointed Keeper of the Seal with the responsibility of holding the Great Seal of Westarctica.
Creation of office
Although the office of Chief Herald had existed since 2004, the nation had been without an official herald since the 2010 coup that overthrew Grand Duke Jon-Lawrence. In 2015, Michael Richards, the proprietor of Assume Arms, approached Grand Duke Travis and offered his services creating Letters Patent and possibly coats of arms for the Hereditary Nobles.
The Grand Duke reviewed some of Michael's work and accepted his offer to become Westarctica's new Chief Herald.
Activities
Sir Michael was responsible for creating the Greater Arms of Westarctica in early 2015, and these arms adorn all the Letters Patent for new peers of Westarctica. Since beginning his tenure, Sir Michael has created Letters Patent for over 100 of Westarctica's peers.
In March 2019, Grand Duke Travis discussed the possibility of granting Sir Michael the office of Keeper of the Seal, and charging him with the responsibility of holding and using the Seal of Westarctica.
Honors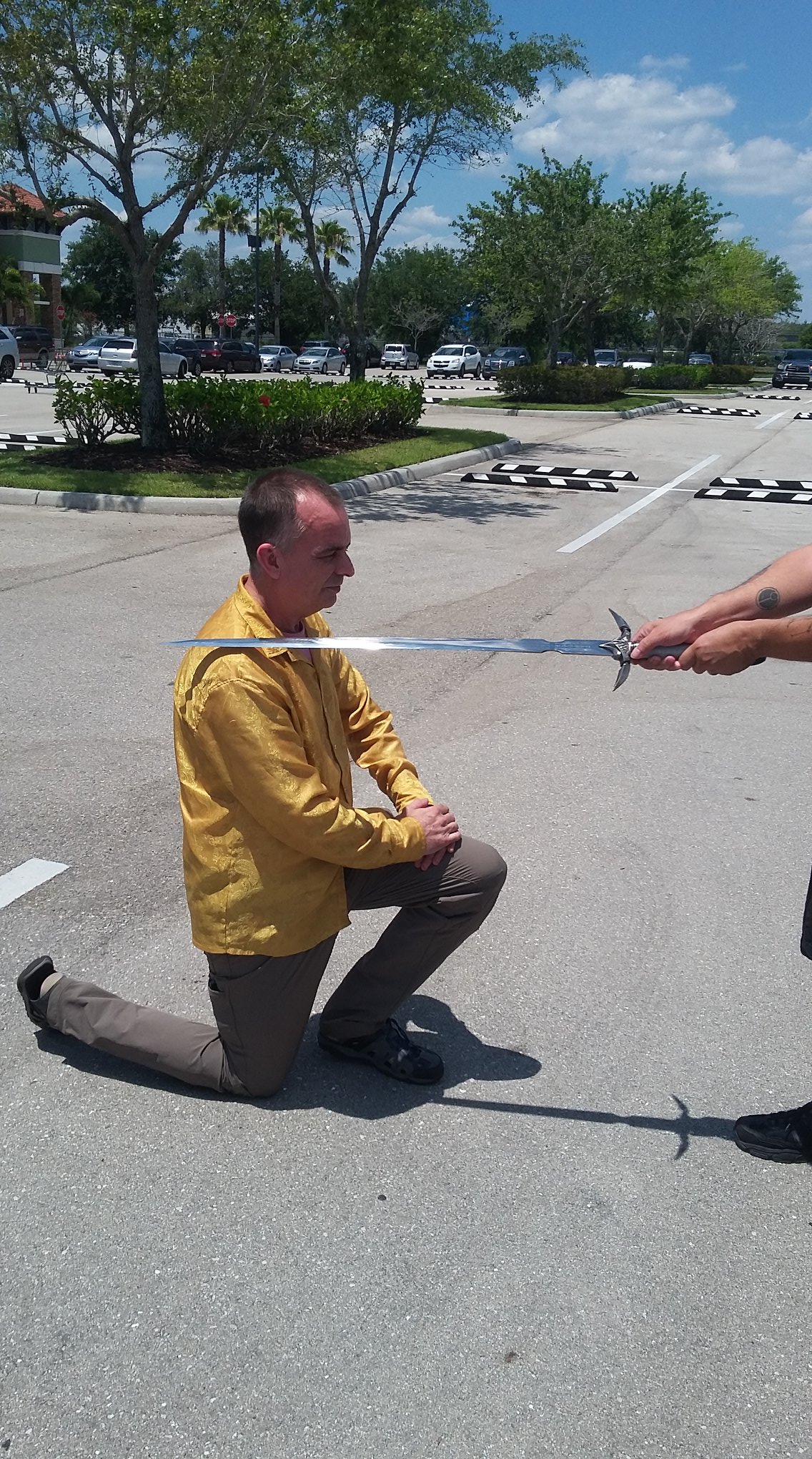 On 30 April 2018, Michael was invested as a Knight Commander in the Order of the Snowflake in recognition of his longstanding devotion to Westarctica as well as his services to the Crown and the Hereditary Nobles. His investiture ceremony was performed by the Duke of Waesche with the traditional dubbing of knighthood.
External links