Minister of Citizenship & Immigration
Jump to navigation
Jump to search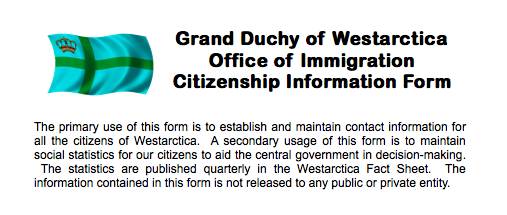 The Minister of Citizenship & Immigration, originally called Minister of Immigration, is a cabinet position in the Royal Council of Westarctica's government.
Creation of office and duties
The Ministry of Immigration was first created on 19 April 2005 to handle the numerous requests for citizenship received by Grand Duke Travis from individuals interested in becoming a part of Westarctica.
The first Minister of Immigration was the Count of Mintz, Michael Whyte, who had previously served as the Deputy Minister of Information and Envoy to the Duke of Ravencroft in the Duke's capacity as Minister of Information.
From 22 January 2018 - 9 March 2018, Baron Stogner briefly served as Minister of Immigration.
Renaming to "Citizenship & Immigration"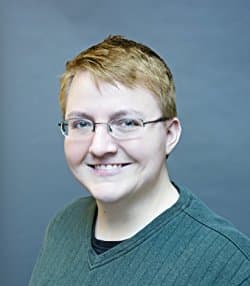 After all government ministries were disestablished following the 2010 coup that removed Grand Duke Jon-Lawrence from the throne and abolished the Grand Ducal Cabinet, all immigration into Westarctica was suspended and all citizenship requests were denied.
In January 2015, the immigration restrictions were lifted and new citizens were invited into Westarctica. From the three year period beginning February 2015 until January 2018, Westarctica's population experienced dramatic growth with the citizenship count rising from only nine people to over 2,000.
To help handle the constant influx of citizenship requests, on 9 March 2018, Grand Duke Travis appointed the recently-created Duke of the Bear Peninsula to the role of Minister of Immigration. However, as the Duke had already expressed an interest in increasing citizen engagement through Westarctica's Facebook outreach, the Grand Duke added the Ministry of Citizenship to the Duke's responsibilities. There is a possibility the two roles could be split between two different people in the future. When Jordan Farmer was elected Prime Minister of Westarctica, the Duke of Fox Grove stepped into the role. With the Duke's recent transition to Minister of Culture, the position is vacant.
List of Ministers of Immigration