Mount Strange
Jump to navigation
Jump to search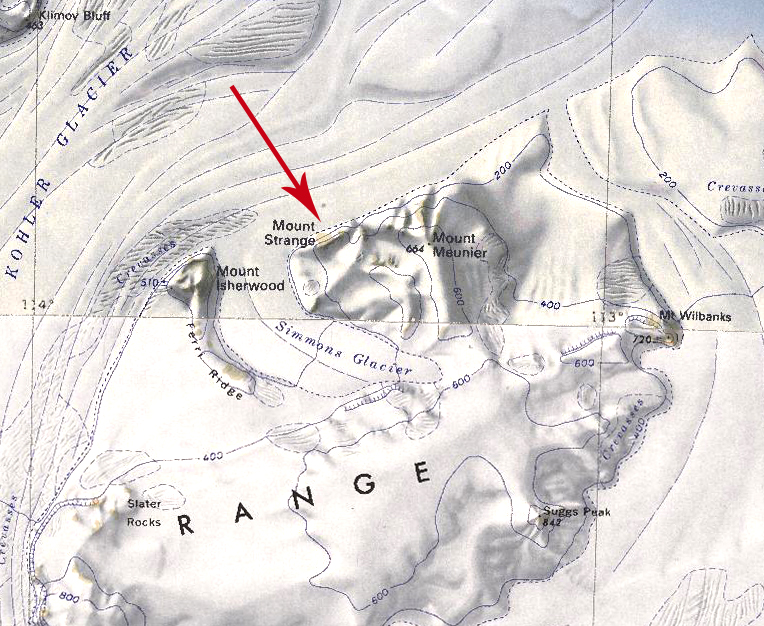 Mount Strange (74°58′S 113°30′W) is a partly ice-free mountain 4 nautical miles (7 km) east-northeast of Mount Isherwood, standing at the east side of Simmons Glacier in the Kohler Range of Westarctica.
Ecology
During a 1968 biological survey, algae and lichens were the only lifeforms detected at this location.
Discovery and name
The mountain was mapped by the United States Geological Survey from surveys and U.S. Navy air photos collected during the years 1959-66. Mount Strange was named by the Advisory Committee on Antarctic Names in honor of Joe F. Strange, a USGS topographic engineer, who served as a member of the Marie Byrd Land Survey Party over the 1966-67 research season.
Peerage title
On 10 December 2019, Simon Liew was granted the peerage title Marquis de Strange in recognition of his support of Westarctica.