Queen Carolyn of Ladonia
Jump to navigation
Jump to search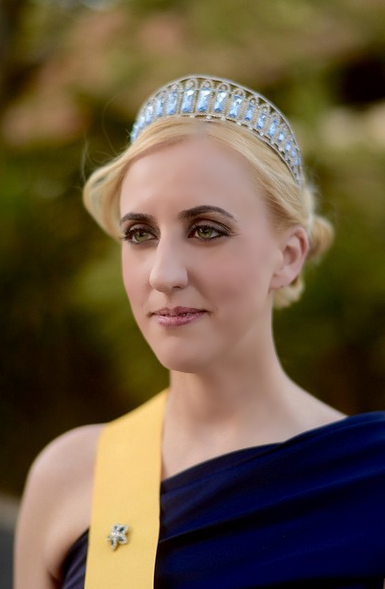 Her Majesty the Queen Carolyn is the Head of State of the Royal Republic of Ladonia, a micronation based in Sweden. She was elected by the Cabinet of Ministers and proclaimed Queen on 2 June 2011, the Ladonian National Day. Her coronation took place at Nimis in September 2011.
Biography
The Queen is the eldest of three children, born to American parents, and grew up near Chicago, Illinois. She maintains a primary residence in the USA with her husband, HRH Prince David, and their children, HRH The Crown Princess, HRH Prince Max, and HRH Prince David Edward.
Role and Responsibilities
The Queen is the constitutional monarch and the Head of State in Ladonia, and undertakes constitutional and representational duties as defined by the Ladonian Constitution or as the need arises. Duties often include playing a part in internal State functions (i.e. Parliament must be opened, Orders in Council have to be approved, Acts of Parliament must be signed, and meetings with the President must be held) and also require The Queen to be the outward "face" of Ladonia to the rest of the world (i.e. receive foreign ambassadors and high commissioners, entertain visiting Heads of State, and make State visits overseas to other countries, in support of diplomatic and economic relations).
Diplomatic activities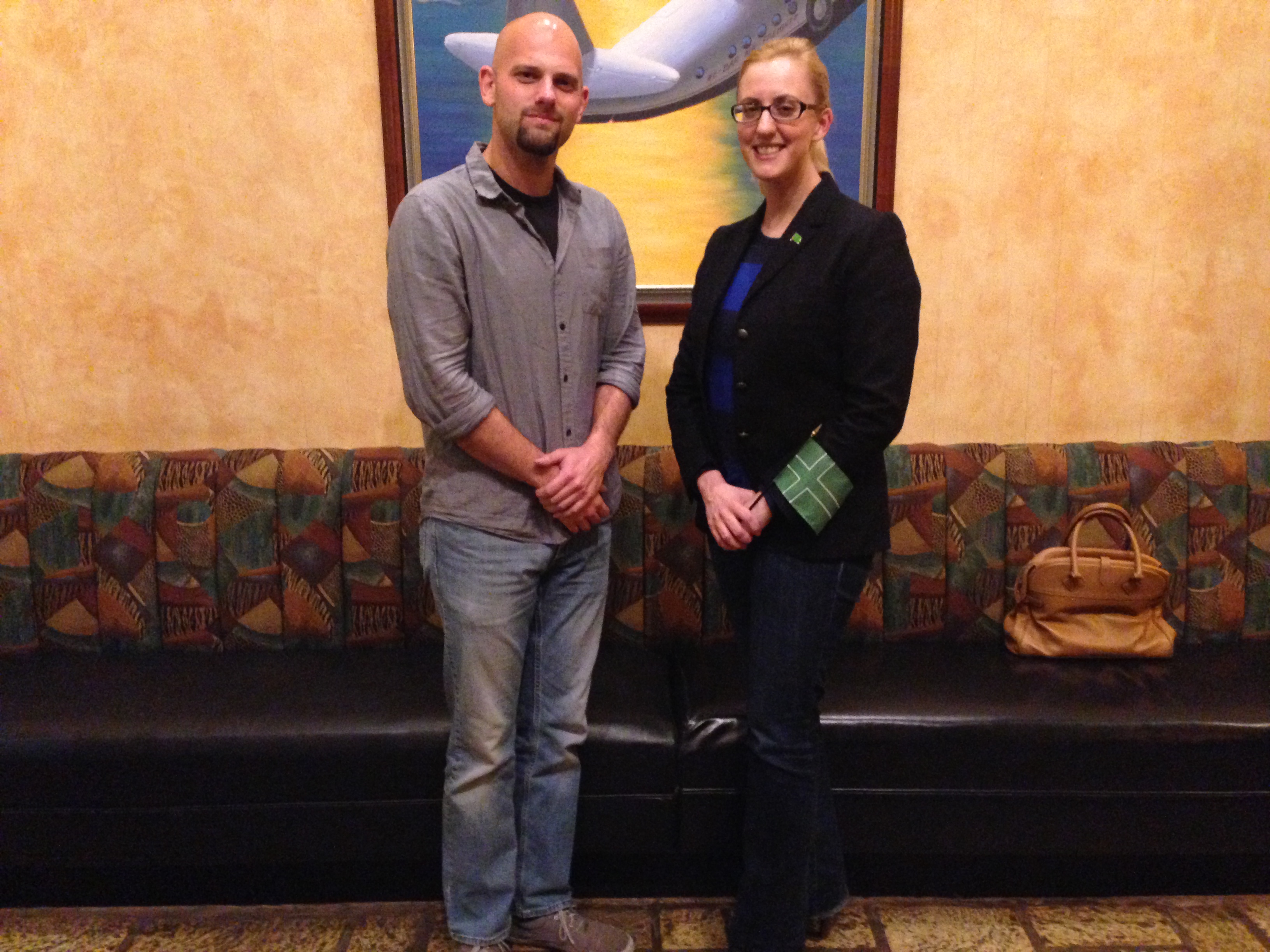 The Queen is widely traveled and participated in nearly every micronational summit since assuming the throne. She led delegations to MicroCon 2015 and the Princely Ball of Aigues-Mortes in southern France and as well as both European PoliNation conferences in England and Italy.
On 6 August 2022, during MicroCon 2022, Her Majesty announced that she had won the bid to host MicroCon 2023 in the Chicago, Illinois area.
Relations with Westarctica
Ladonia and Westarctica have historically had very close relations and have had numerous diplomatic interactions starting in 2014.
In 2014 and 2018, Queen Carolyn attended informal dinners with the Grand Duke Travis in the Los Angeles area.
During MicroCon 2019 in Hamilton, Ontario, the Queen was invested as a Dame of the Order of the Orca, being only the second non-Westarctican to receive the honor.
On 2 November 2021, Queen Carolyn was present to celebrate the 20th Anniversary of Westarctica at a small event in Las Vegas, Nevada. Here, she was invested as a Dame Grand Commander in the Order of the Snowflake.
Honors and awards