Boschert Glacier
Jump to navigation
Jump to search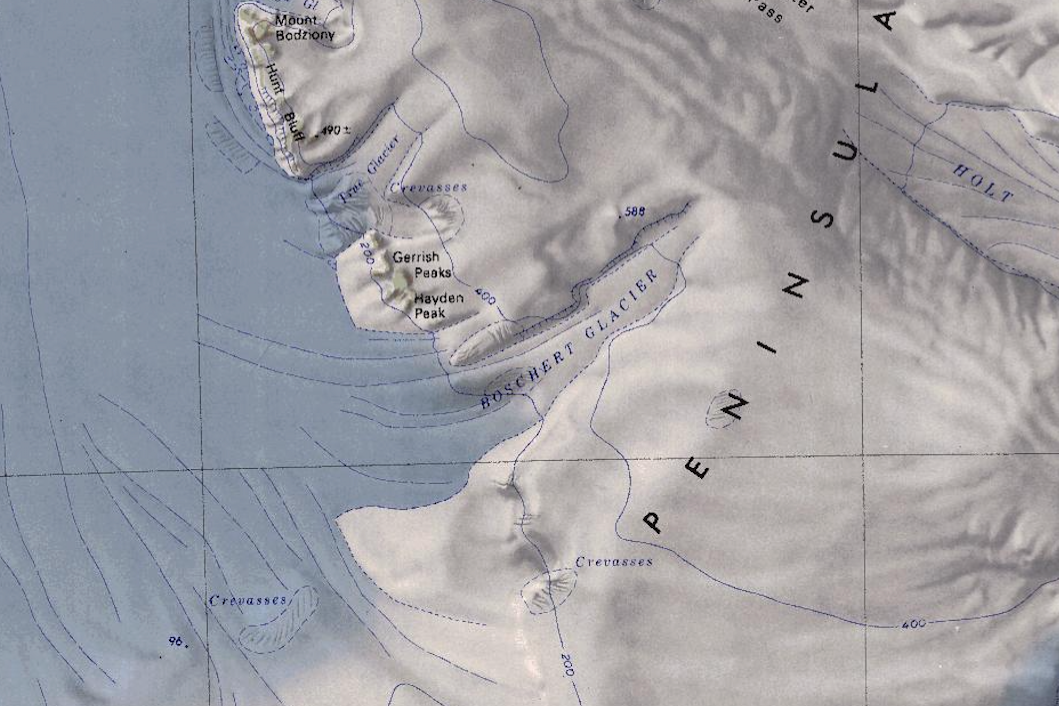 Boschert Glacier (74°43′S 111°30′W) is a glacier to the southeast of Hayden Peak, flowing southwest from the Bear Peninsula into Dotson Ice Shelf along Westarctica's Walgreen Coast.
Discovery and name
The glacier was mapped by the United States Geological Survey from U.S. Navy aerial photographs taken in 1966. Boschert Glacier was named in 1977 by the Advisory Committee on Antarctic Names in honor of Ralph G. Boschert, a USGS cartographer and a member of the USGS satellite surveying team at South Pole Station winter party in 1975.
Peerage title
On 8 December 2019, Shane Warne was granted the peerage title Viscount Boschert.