David Chase Callahan
Jump to navigation
Jump to search
His Serene Highness
Prince David, Duke of Driscoll
Knight Commander of the Snowflake
Companion of Westarctica

Duke of Driscoll

Title held
30 August 2017 - Present
Preceded by
Jon-Lawrence Langer

Justice of the Grand Ducal Court

In Office
18 October 2019 - Present
His Serene Highness, Prince David Chase Callahan, the Duke of Driscoll is a member of Westarctica's Grand Ducal Court, and is also a member of the Peerage of Westarctica. His title is derived from Driscoll Island in Block Bay.
Involvement with Westarctica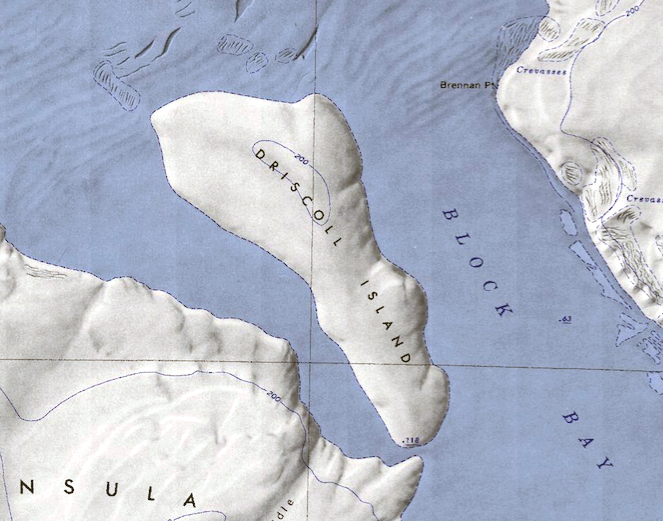 On 30 August 2017, Callahan was granted the peerage title Prince David, Duke of Driscoll. This made him both the second duke and second prince of Driscoll Island. A few months later, he was granted Manorial Rights as a Lord of Callahan Manor in the newly-liberated Colony of Calsahara. His Serene Highness immediately expressed an interest in developing his new estate. After some cursory questions concerning the type of soil in Calsahara, the Prince provided the following advice to Grand Duke Travis:
"I would like to plant trees within my manorial boundaries to help beautify the area ... the area doesn't lend itself to many options when it comes to plant life, due to the soil, but I've done some research and I've come up with two, and only two, types of bush/trees that thrive in that kinda soil and habitat: juniperus osteosperma (a type of juniper tree) and pinus monophylla (a type of pine)."
Career as diplomat
On 6 January 2018, Prince David expressed interest in representing the Government of Westarctica to the Kingdom of Ruritania, which is geographically close to the Prince's primary residence. The following March, Prince David was given the opportunity to participate in a diplomatic reception hosted by Queen Anastasia of Ruritania, and preparations were made for him to attend; however, the event was eventually cancelled.
A month later, Prince David was appointed a diplomat in the Honorary Consular Corps as Consul-General to the Southeastern United States. In this capacity, he would jointly represent Westarctica's interests to Ruritania with the Ambassador to Ruritania, Princess Rebecca of Rockefeller. He served as Consul-General from 22 April 2018 until his appointment to Justice of the Grand Ducal Court on 18 October 2019.
Career as Justice
On 18 October 2019, Prince David was one of Justices appointed to the newly-created Grand Ducal Court, the highest court in Westarctica. As part of these responsibilities, he served as the court's representative to the Second Constitutional Convention.
Titles
Duke of Driscoll since 30 August 2017
Lord of Callahan Manor since 20 December 2017
Honors