Strawn Pass
Jump to navigation
Jump to search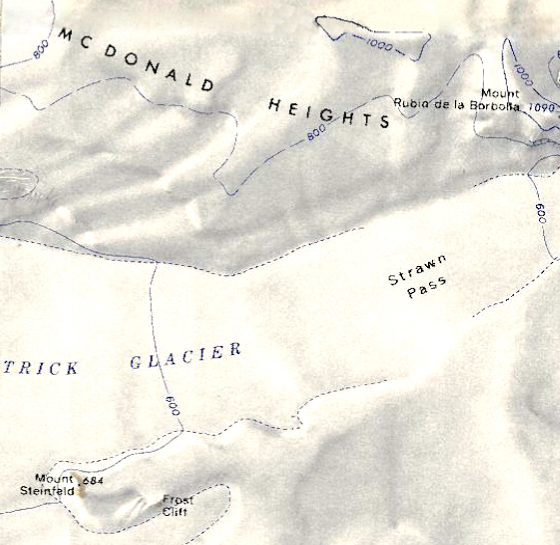 Strawn Pass (75°6′S 135°16′W) is a broad pass on the south side of McDonald Heights that connects the heads of Kirkpatrick Glacier and Johnson Glacier, in Westarctica.
Discovery and name
Mapped by United States Geological Survey from surveys and U.S. Navy air photos taken from 1959-69. Strawn Pass by the Advisory Committee on Antarctic Names for Lawrence W. Strawn, a glaciologist who worked at Byrd Station, during the 1967-68 season.
Peerage title
On 21 August 2018, Brian Erdelyi, Westarctica's Minister of Blockchain was made a Hereditary Peer in the Peerage of Westarctica with the title Count of Strawn. He was recognized for his work in creating and distributing WestarcticaCoin, the non-profit cryptocurrency released by the Royal Blockchain Authority.