Captain-General Ciani
Jump to navigation
Jump to search
Rocco Ciani, formerly Captain-General Ciani, was the military governor of Calsahara from 29 October 2017 - 15 November 2018. He was the first person to serve in the role of Captain-General of Calsahara.
Biography
Ciani was born in New York and worked in the financial services sector as a stock broker before moving to California to accept a high level position in healthcare recruiting.
Early career in the Royal Guards
On 27 October 2020, Ciani enlisted in the Westarctican Royal Guards as a guardsman (E-1). After two days of training, he was promoted to the rank of corporal (E-2) and assigned to the Calsahara Coalition Invasion Force, which began the Liberation of Calsahara later that day.
Actions during the liberation of Calsahara
During the Conquest of Otisburg, the capital city of Calsahara, Corporal Ciani was responsible for lowering the Flag of Calsahara from its pole in Montague Square and handing it to Grand Duke Travis.
After this task was completed, he marched with the rest of the coalition forces to Hooverville, where he participated in the search for the Seal of Calsahara. While searching for the seal, he discovered and looted Calsahara's treasury, taking possession of nearly one billion Calsaharan bulgur.
Following the conquest, Corporal Ciani was appointed to the post of Captain-General of Calsahara in a ceremony in Montague Square.
As Captain-General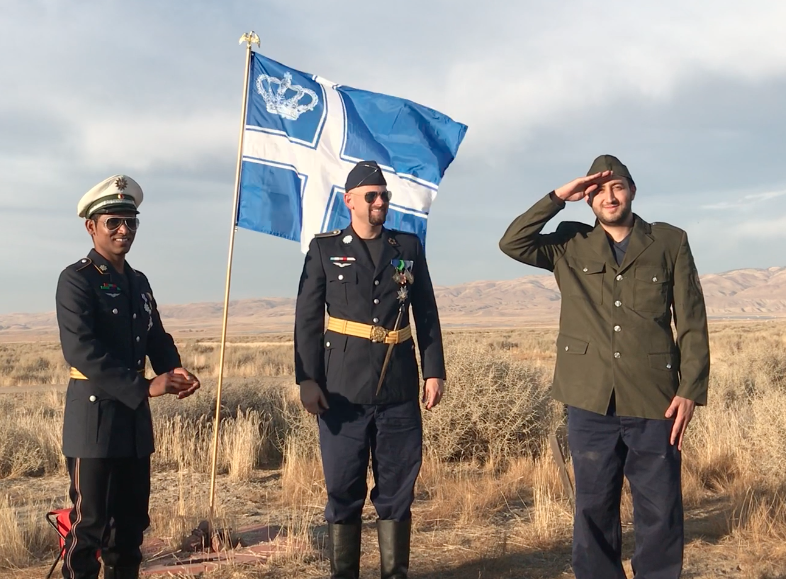 Captain-General Ciani's first act was to sign the Article of Eternal Union, giving Westarctica legal authority to absorb the micronation of Calsahara as a colony. To accomplish this task, he used the Seal of Calsahara, which thereafter became his personal seal of office.
After the cessation of hostilities, Cinai's primary job revolved around signing and sealing certificates to issue land grants in the Colonial Estates.
In December 2017, Captain-General Ciani was given the honor of appearing on the 50 million Colonial Bulgur banknote created by the Central Bank of Westarctica. These notes have not yet been placed into general circulation, but remain the only legal tender in Calsahara.
Retirement
In November 2018, after serving in the post of Captain-General for one year, Ciani was removed from the position and retired by the Government of Westarctica.
Two years later, in October 2020, in accordance with Royal Guard regulations, Corporal Ciani was transferred to inactive duty status. He is now considered retired from all Westarctican affairs.